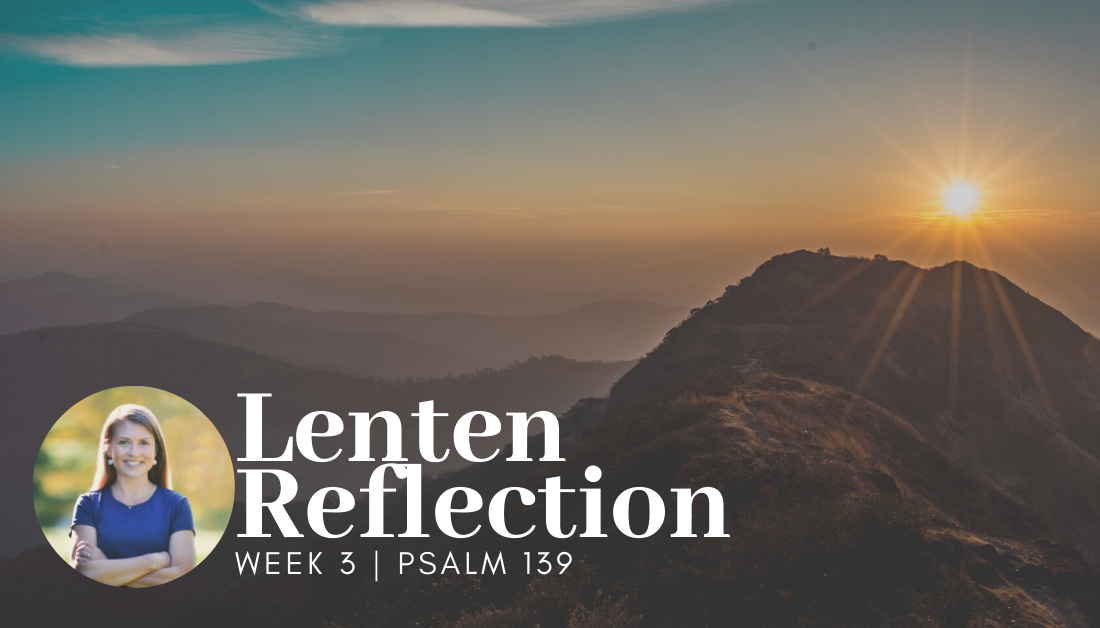 Do some Bible verses sometimes feel to you like a Hallmark greeting card? Nice sentiment, but divorced from reality? This week our Lenten reflection is on Psalm 139. It's a beautiful Psalm, but it has often read like a greeting card to me. Flowery and poetic and sentimental, and disconnected from my messy and often-disappointing life.
I'm talking today about prayer and about how Psalm 139 contains more of the grit of real life than I once expected and how it invites us—the real us, the sad or angry or grumpy or disappointed us—into God's presence.
---
If you enjoyed this Lenten reflection on Psalm 139, there's more:
If you haven't already, please subscribe to receive regular updates and news. You can also follow me on Facebook, Instagram, Twitter, Pinterest, Goodreads, and YouTube. And you can subscribe to my Love is Stronger Than Fear podcast on your favorite podcast platforms.