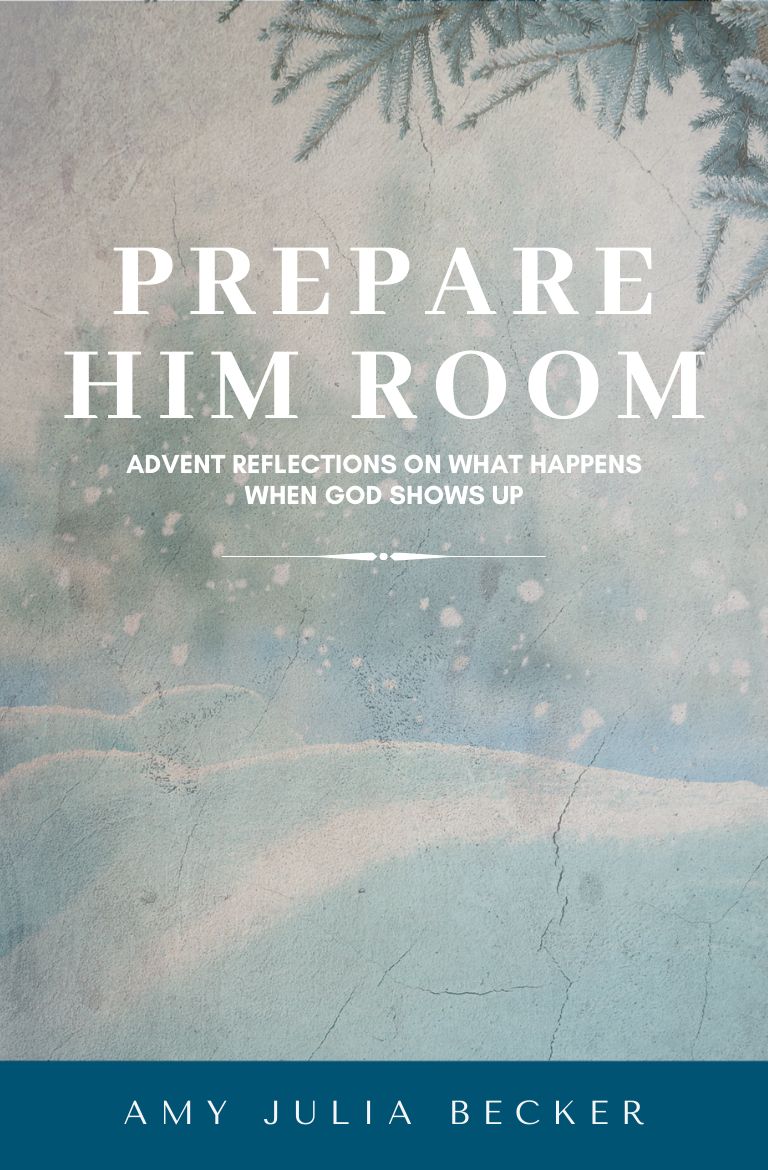 Prepare Him Room:
Advent Reflections on What Happens When God Shows Up
Christmas can be about stress and parties and consumption. But it can also be about love and peace. It can be about waiting with longing for all to be well. It can be about waiting with eager expectation for joy.

I want to invite you to walk with me through the season of Advent with this devotional. Each day you'll read a short passage from the Bible telling the story that leads up to Jesus' birth followed by a short reflection about how this story connects to our lives here and now, to our own hopes and fears, doubts and dreams.
Companion Reflection Questions
discussion questions for individuals or group