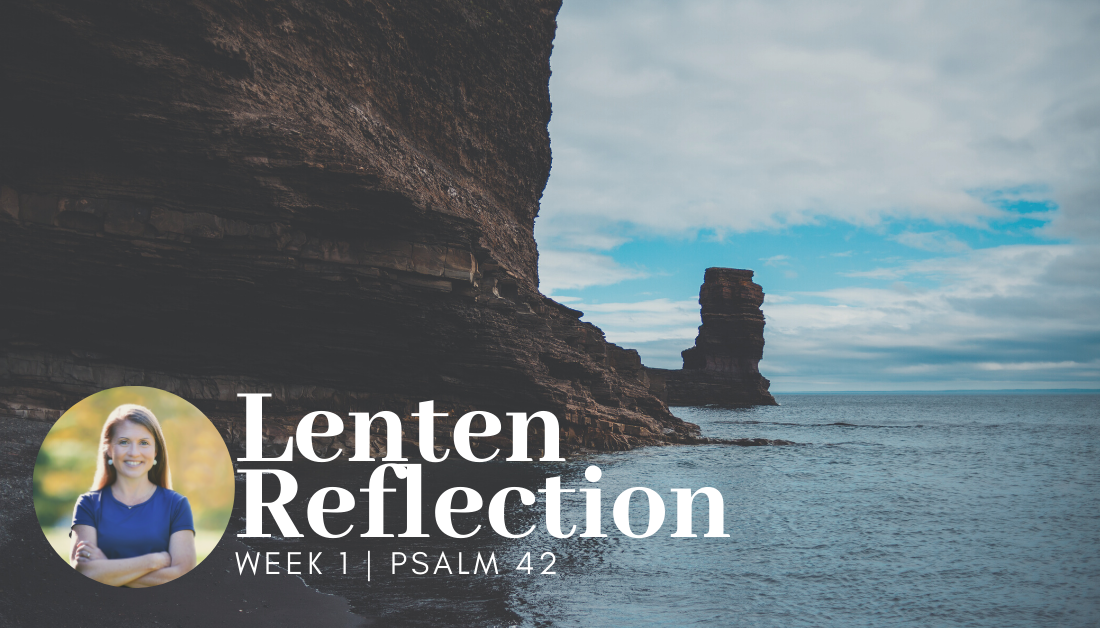 When my soul is "downcast" I am not always inclined to turn towards God. If I'm honest, I'm inclined to turn towards Netflix or planning my week or chocolate-covered almonds from Trader Joe's. But in Psalm 42, the Psalmist writes that when his soul is downcast, he will remember God's love. What if I learned from him? What if Lent is an opportunity to learn how to turn away from all the habits that keep me from bringing my true self to God and receiving the fullness of God's love in return?
Every Saturday through the season of Lent, I'll be posting a video of a short Lenten devotional on a Psalm. These Psalms, along with reflection questions, can be found in my new Lenten devotional (available as an ebook and paperback book) if you want to follow along.

---
To read more with Amy Julia:
If you haven't already, please subscribe to receive regular updates and news. You can also follow me on Facebook, Instagram, Twitter, Pinterest, and Goodreads, and you can subscribe to my Love is Stronger Than Fear podcast on your favorite podcast platforms.