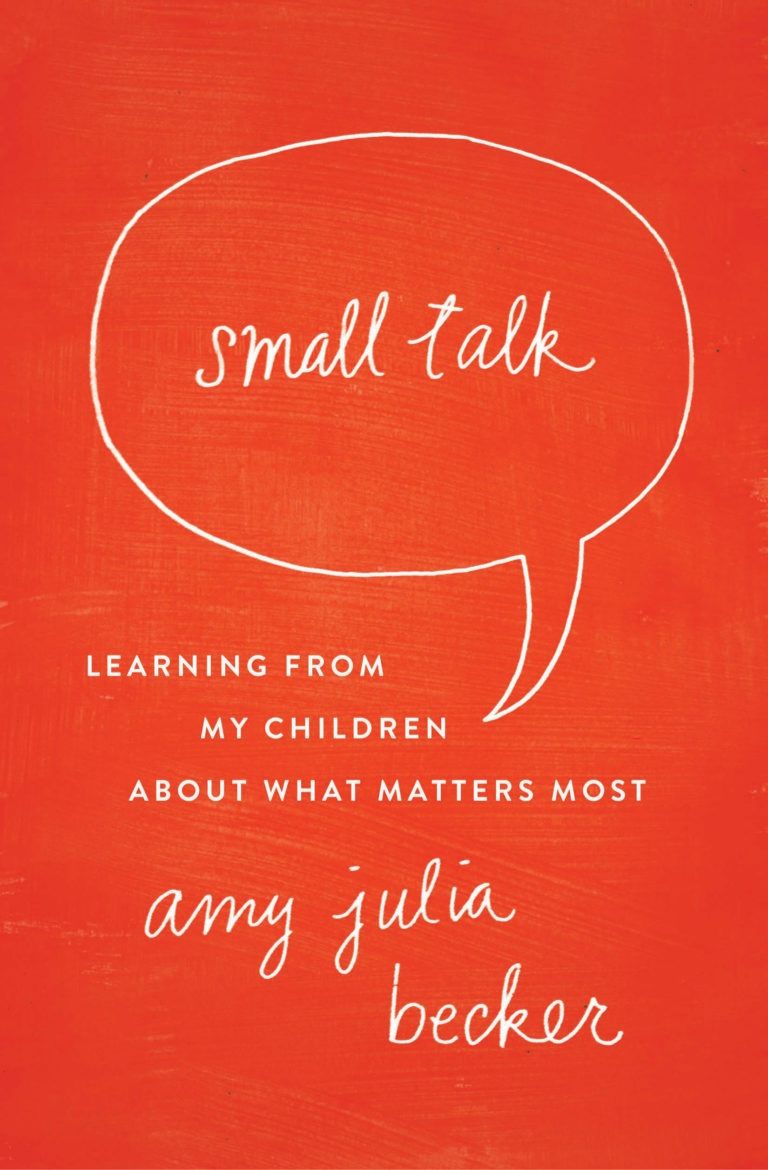 LEARNING FROM MY CHILDREN ABOUT WHAT MATTERS MOST
Available in Paperback, Kindle, and Audiobook
Small Talk reveals how talking with our children about the most important things in life actually ends up growing us up just as much, if not more, than them.
Rich, liberating words for parents who need to know they aren't alone...
Becker's Small Talk offers spiritual lessons without being simplistic. In fact, what I might like best about the book is the insistent need to defend the holy beauty of materiality and the idea that we can find God in the kitchen as well as the cloister. Becker does this, not by waxing eloquent for pages about ethereal ideas, but by embedding theological truth in the sights and sounds of the everyday.
Small Talk is a gift to parents who long to connect with their children about the joys and everyday rituals that sustain us, as well as about the griefs that capsize our hearts. . . . Thoughtful, wise, and engaging, Becker's work inspires me to live with intention and keep alert to the presence of God. Highly recommended.
The early years of parenting young children just about undo Amy Julia. In Small Talk: Learning from my Children about What Matters Most, she invites readers to join her in a journey of spiritual and personal transformation. This book of short chapters contains reflections prompted from her young children's curiosity and comments about everyday life. Her three kids, including one who was diagnosed with Down syndrome at birth, challenge her with questions and conversations about disability, grace, heaven, and even Santa Claus. Through the course of the story, Amy Julia moves from holding on tight to her life before children, to letting go of the structures that kept her life in order, to growing up herself. As she confronts her own limits and her own brokenness as an imperfect mom, Becker learns that limitations, properly understood, lead to love. 
Available in Paperback and Audiobook

"Limitations, properly understood, lead to love." I don't always live as though I believe those words. I would often like to overcome limitations rather than
Read More »

Are messy diapers, loads of laundry, and sleep deprivation part of your life right now? Nine years ago, Small Talk was published, and I just
Read More »

I had so much fun this week recording the audiobook of Small Talk!  Small Talk came out nine years ago, in 2014, and for whatever
Read More »