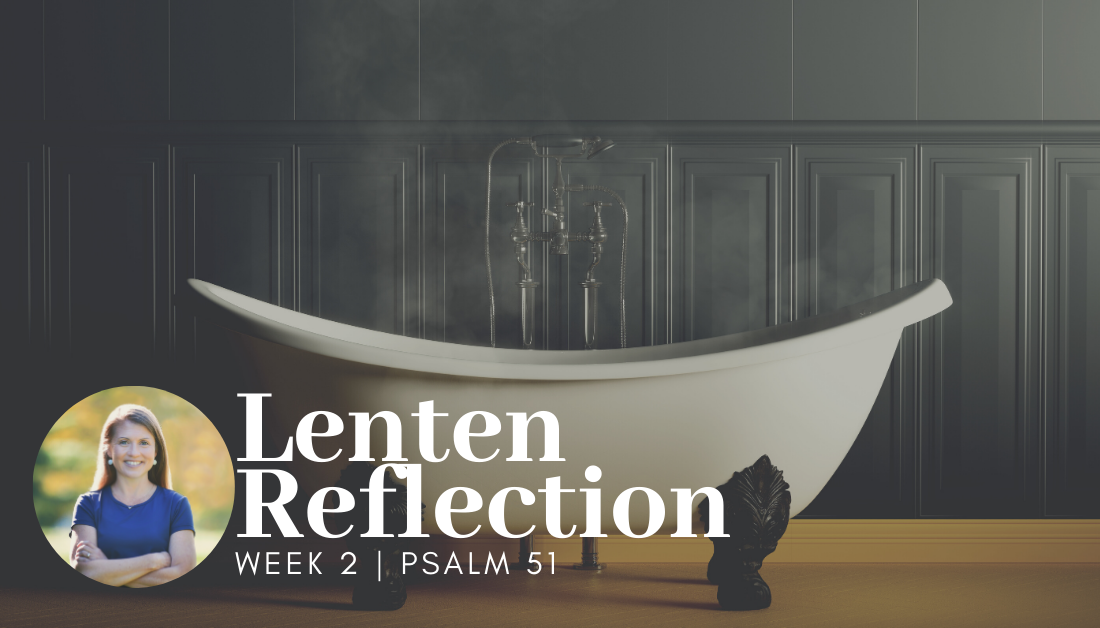 Have you ever experienced the feeling of being really really dirty and then taking a shower and being really really clean?
I've been thinking about all the times in the Bible when God talks about washing us clean. The intimacy. The vulnerability. The tenderness. The relief.
Lenten Reflection Psalm 51
In this video, I talk about Psalm 51, where King David asks God to wash him clean, and about how we are all invited to receive this same care from God. 
---
If you enjoyed this Lenten reflection on Psalm 51, there's more:
If you haven't already, please subscribe to receive regular updates and news. You can also follow me on Facebook, Instagram, Twitter, Pinterest, Goodreads, and YouTube. And you can subscribe to my Love is Stronger Than Fear podcast on your favorite podcast platforms.