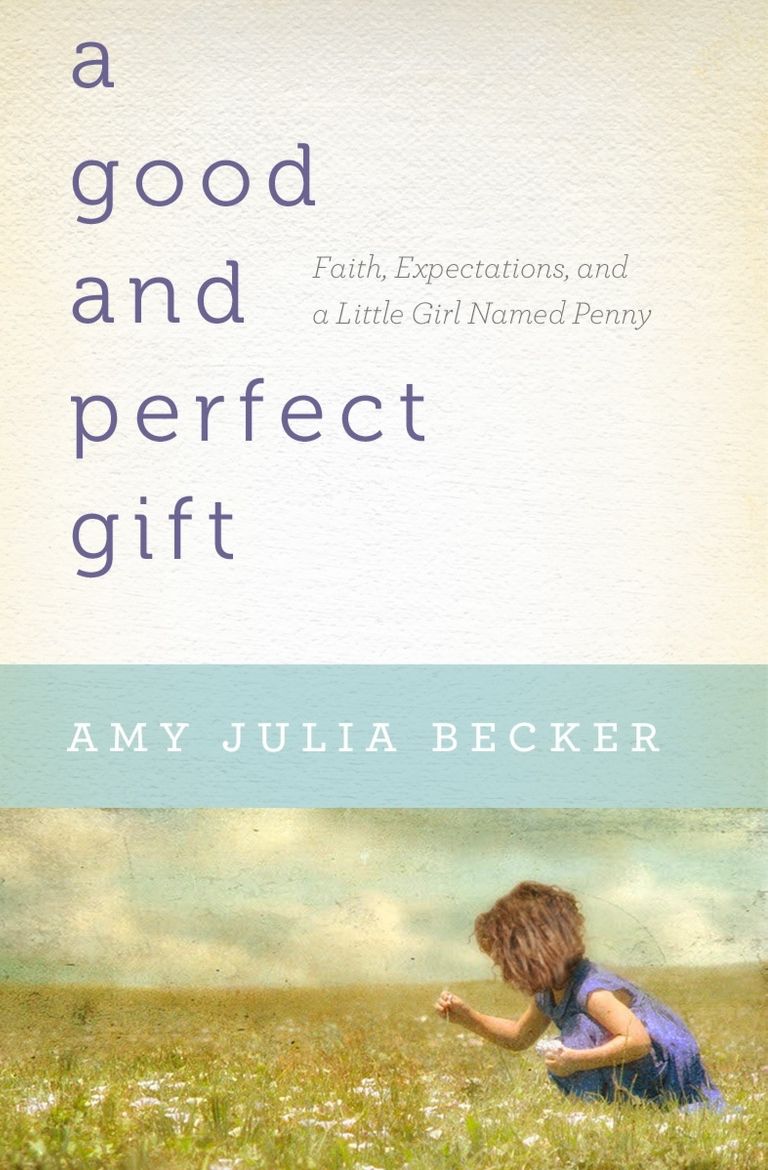 Faith, Expectations, and a Little Girl Named Penny
This excellent and moving book about Penny as a wonderful gift should be read not just by parents of people with disabilities but by all of us who should discover the beauty of those who are different.
It takes faith to turn an unmet expectation into something delightfully exceptional, and Amy Julia Becker learned to do just that when Penny was born. Poignant and powerful, the world needs more stories of inspiration like this one!
Amy Julia Becker makes herself vulnerable to enlighten us, not just about Down syndrome, but about the intrinsic gifts of life. This book is a must-read, and not just for families and friends of children with Down syndrome.
Recognized as one of the top ten Best Books of 2011 by Publishers Weekly, religion category A Good and Perfect Gift: Faith, Expectations, and a Little Girl Named Penny is a spiritual memoir about coming to understand that every human life is a gift. A Princeton grad and seminary student pregnant with her first child, Amy Julia confronts her own prejudices and privilege when her daughter Penny is diagnosed with Down syndrome at birth. Covering the first few years of Penny's life, this story explores questions of faith, social structures, and what it means to live a full life. As she recognizes her own expectations and perfectionism, Amy Julia turns towards a different understanding of perfection — the perfection of being created with a purpose. And as she sees her daughter's vulnerability, brokenness, and belovedness, Amy Julia begins to understand herself as one who is broken, limited, and loved. She invites readers into a journey of letting go of perfectionism and embracing wholeness. Through the gift of this child, Amy Julia discovers that love is stronger than fear.
Buy A Good and Perfect Gift
A Good & Perfect Gift Resources

Twelve years ago today, A Good and Perfect Gift came out into the world. I still hear from readers regularly, and I am so so
Read More »

On the first morning of Hope Heals camp, the woman beside me said, "I can't really believe I'm walking next to you right now. I
Read More »

Eleven years ago, A Good and Perfect Gift was published. I still hear from readers regularly who have discovered this book and reach out to
Read More »