Love Is Stronger Than Fear

Season 4
Receive monthly updates and bonus content.
LOVE IS STRONGER THAN FEAR
Season 4 | Head, Heart, Hands—Love Is Stronger Than Fear is a podcast about pursuing hope and healing in the midst of social division. In Season 4, we are talking about how we can respond to the brokenness in our own lives and in our society with our whole selves—head, heart, and hands. Check out the free Head, Heart, Hands Action Guide.
Subscribe to and rate this podcast on your favorite podcast platform.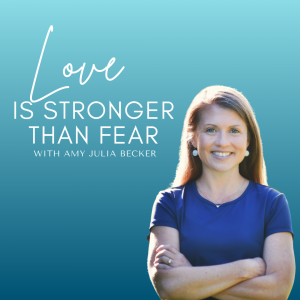 Love is stronger than fear. I first wrote those words on the heels of Donald Trump's election back in 2016, and they became a truth I
Listen to Episode »
Click below to listen on your favorite platform!