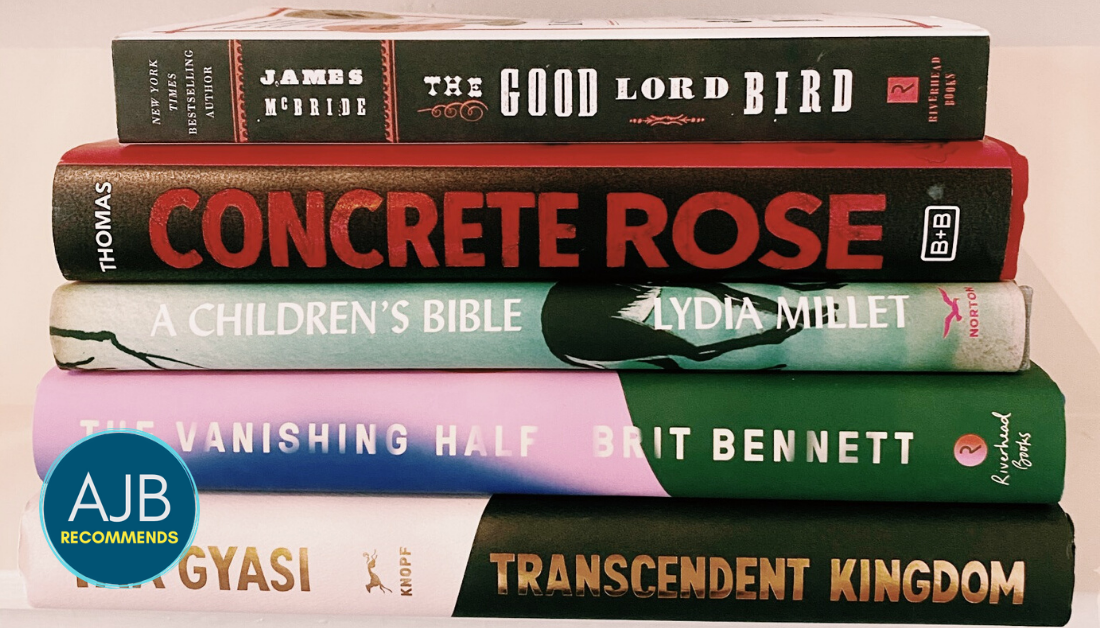 One sign that I am a nerd at heart: I would rather go on a shopping spree in a bookstore than a shoe store. So I'm giddy about the novels I received for Christmas (pictured above) and ones that will arrive soon that I'm reading to find potential guests for this season of my podcast. Here's my list for 2021 (or at least the next few months): 
Novels I'm Reading in 2021
Concrete Rose
I just finished Concrete Rose, the prequel to The Hate U Give and On the Come Up, by Angie Thomas. I thought I was going to have to wait a while to read this because I knew William would want to read it first. He finished it in two days, so then I took a week to race through another riveting story of love and loss in the fictional neighborhood of Garden Heights. (Warning: of all three of Thomas' books, this one has the most mature content, including abortion, teenage sex, and murder, so I've now got some serious conversations to have with my 12-year old son!) My favorite of Thomas' books is still On the Come Up. The symbolism of the gardens and the roses was a little forced here, and the way she wove music and poetry into her other novels (especially On the Come Up) gave them additional depth. But still, if you're already a fan, this origin story won't disappoint.
The Good Lord Bird
The Good Lord Bird by James McBride—Another old one, but I was reminded of how much I enjoyed Deacon King Kong and Song Yet Sung (my favorite of his), so I am returning to this novel about John Brown's raid on Harper's Ferry.
Three More Novels
The New York Times' notable list turned me on to three more novels: A Children's Bible, The Vanishing Half, and Transcendent Kingdom. I'll let you know how they go.
I'd love to know what novels you're loving in 2021!
---
Continue reading with Amy Julia:
If you haven't already, please subscribe to receive regular updates and news. You can also follow me on Facebook, Instagram, and Twitter, and you can subscribe to my Love is Stronger Than Fear podcast on your favorite podcast platforms.