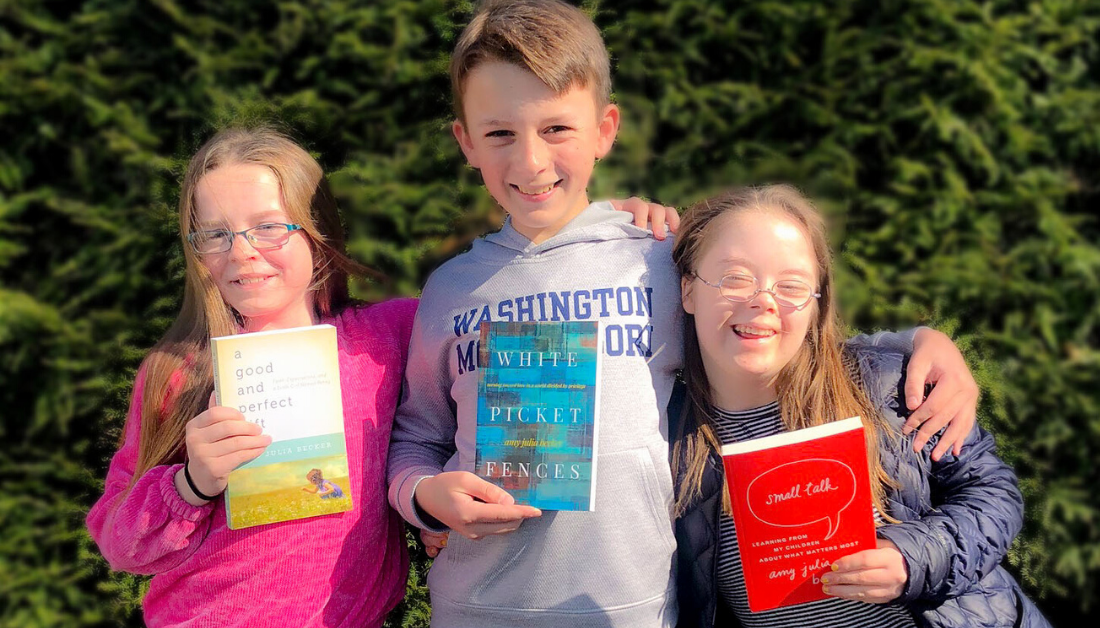 "Reading Hope in Trying Times." Now there's an awesome title for you! Brian Allain, founder of Writing for Your Life, Publishing in Color, and Compassionate Christianity, decided to broadcast a series of interviews with spiritual writers, including yours truly, as a way to bring hope into our perilous and frightening national moment, and as a way to introduce readers to books worth reading. 
I had a chance to talk with Brian (interview below) about all three of my books and the ways they connect to today's news.
I've often said that A Good and Perfect Gift is about "dramatic hard stuff"—the unexpected diagnosis of a baby with Down syndrome. And the pandemic sweeping the globe and correlated financial crisis is certainly the stuff of dramatic and hard.
Then Small Talk is a book about the "ordinary hard stuff" of raising small children, and of course there are now tens of millions of parents who suddenly have far more time with their small children than they anticipated. 
And then there's White Picket Fences. In it, I write about that same dramatic hard stuff and that same ordinary hard stuff, but perhaps it should go under the heading of "pervasive hard stuff"—the invisible forces, systems, and decisions that divide us from one another.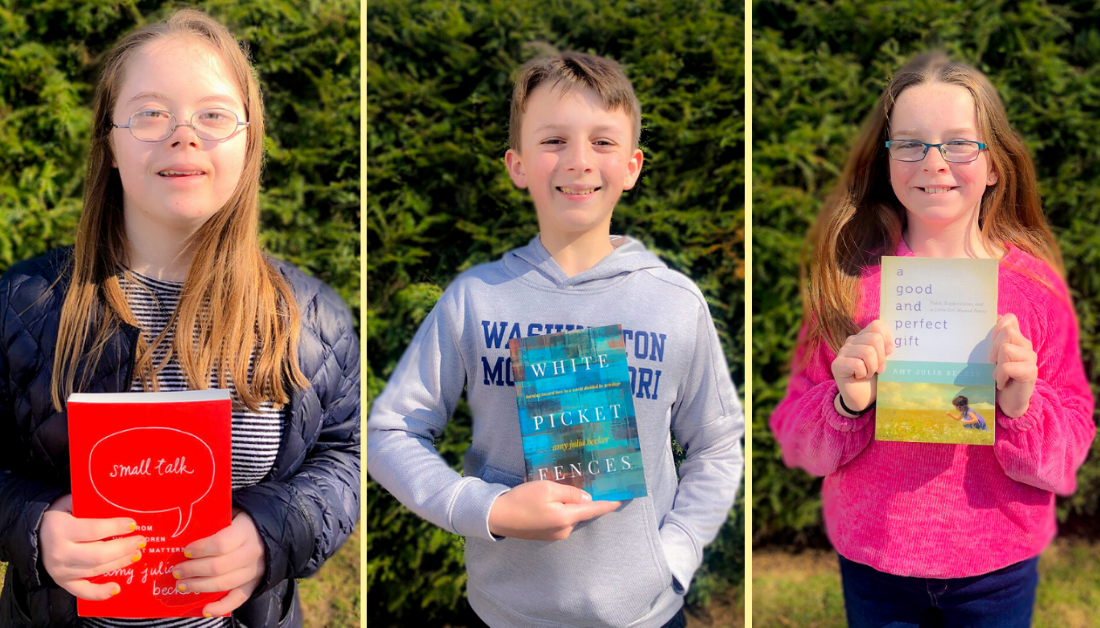 All of these books land in a place of hope, not because they don't deal with reality and not because I'm a perennial optimist, but because God does bring hope amidst the hardship. Even now. 
I hope you'll have a chance to tune in to our conversation on Reading Hope in Trying Times (airs at 11am on March 26), and check out these other awesome writers Brian has and is talking to, including Patricia Raybon, Natasha Sistrunk Robinson, and Kathy Khang, among many others. 
Meanwhile, in the midst of a time of trial, what a gift to talk about reading hope.

Want to read more? Here are some suggestions:
If you haven't already, please subscribe to my newsletter to receive regular updates and news. You can also follow me on Facebook, Instagram and Twitter.