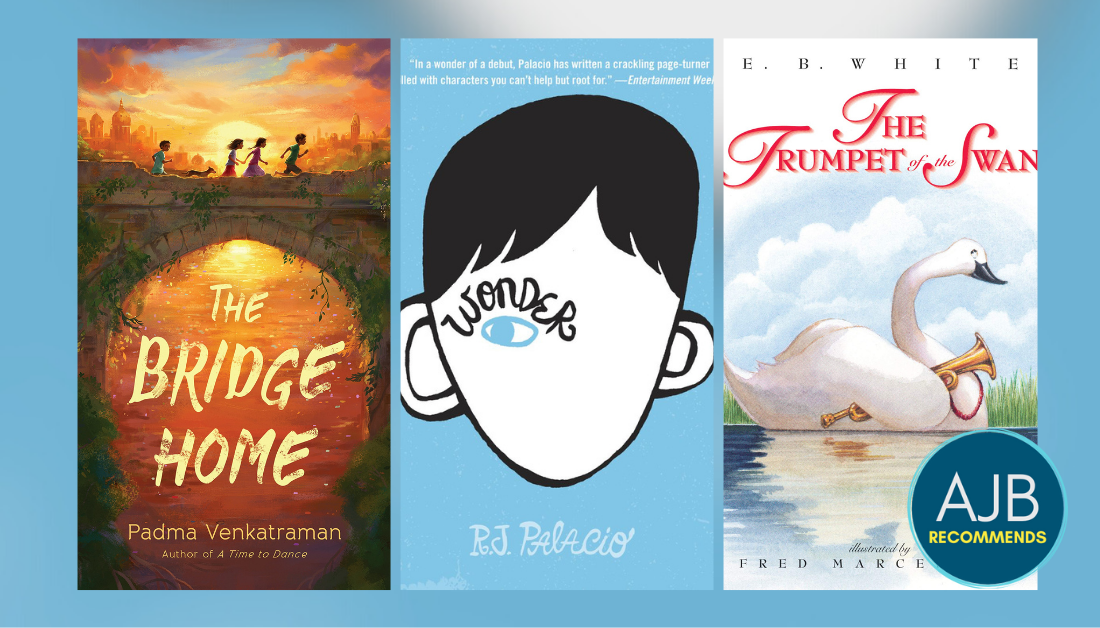 If you're looking for some books to read with your kids that introduce them to characters with disabilities, here are my top three for upper elementary and middle-school-aged kids (And scroll to the end for details on a book giveaway!):
Upper Elementary/Middle School Books About Disability
The Bridge Home: A young girl in India and her younger sister, who has an intellectual disability, run away from home and try to survive on their own. It's both a beautiful and grueling story about their relationship to each other, two friends, and a world of kindness and harshness. It also felt like a true portrayal of a real character with ID, which—as far as I've read—is hard to find. 
Wonder: This book tells the story of Auggie, who lives with atypical facial features and is often scorned and rejected as a result. It offers a beautiful look inside the hearts and minds of parents, Auggie's sister, friends, enemies, and Auggie himself. Our family could all relate to different characters. 
The Trumpet of the Swan is my favorite book about disability (that word is never used in the book) for younger elementary school kids. E.B. White tells the story of a trumpeter swan who has no voice. His parents worry about his future and think his life will be ruined. He learns how to communicate in other ways, and his family learns to appreciate him as he is.
More Kids' Books About Disability
There are plenty of other books our kids have read and/or that come highly recommended, but I haven't had a chance to read yet. (I still think there's a lack of books that portray characters with intellectual disabilities. Has anyone read Betsy Byars' The Summer of the Swans? I'm curious about that one.)
Penny recommends Fish in a Tree, about a girl with dyslexia, and Out of My Mind, about a girl with cerebral palsy. And on my list are El Deafo and Roll With It.
Finally, Heather Avis has a new picture book—Different, A Great Thing to Be—for younger kids that introduces them to a character with an intellectual disability, and we get to give away a copy of Different today! 
BOOK GIVEAWAY DETAILS:
To enter to win a copy of Different, A Great Thing to Be:
Go to my Instagram or Facebook account, find today's post (will post at 1:00 p.m. EST), and follow the instructions!
Winner will be randomly selected on Monday, July 26, 2021. Thank you to WaterBrook for making this giveaway possible!
[Shipping to the continental United States only. This giveaway is not affiliated with any social media platform. Contest will end at 6:00 a.m. EST 07/26/21]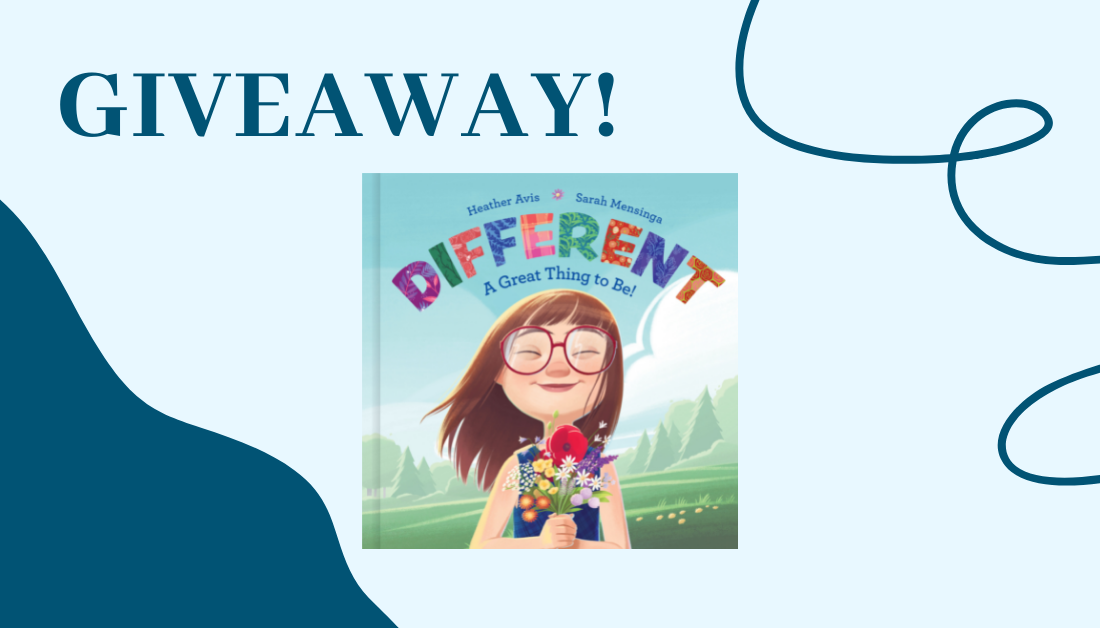 ---
Learn more with Amy Julia:
If you haven't already, you can subscribe to receive regular updates and news. You can also follow me on Facebook, Instagram, Twitter, Pinterest, YouTube, and Goodreads, and you can subscribe to my Love Is Stronger Than Fear podcast on your favorite podcast platforms.