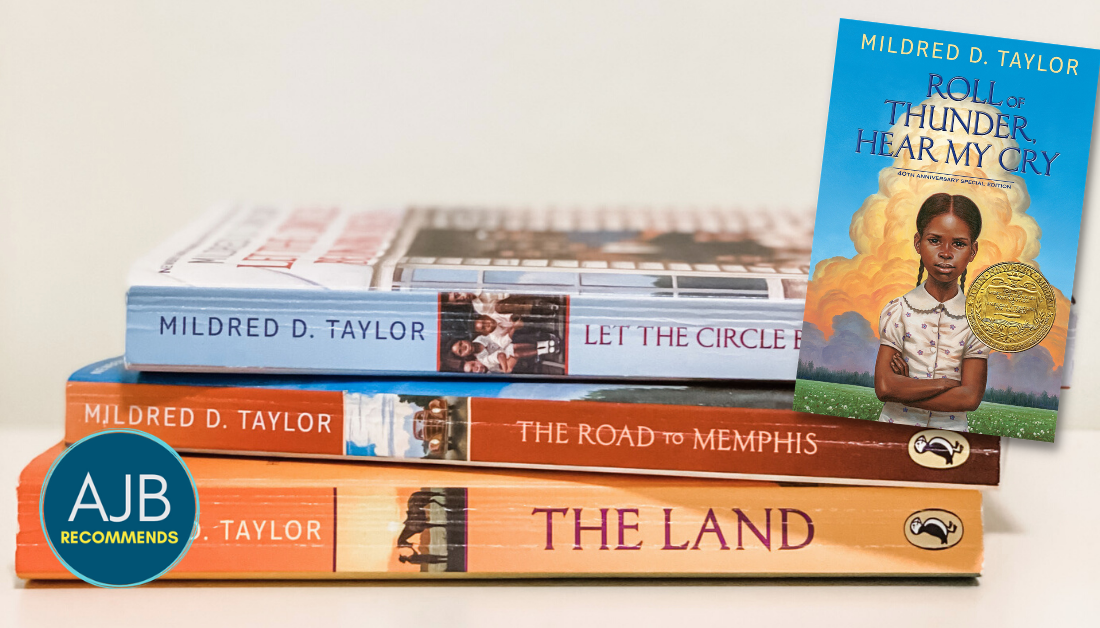 Summer reading recommendation: check out Mildred Taylor's lesser-known novels.
Novels by Mildred Taylor
Many people have heard of Taylor's Roll of Thunder, Hear My Cry, a 1976 Newberry-Award-winning novel about a lynching in a Mississippi community in the 1930s. It is heartbreaking and riveting and invites readers into the world of Cassie Logan, an adolescent Black girl growing up in a strong, loving, faithful family amidst the racialized horror of the Jim Crow South.
Taylor has written 9 other books—some very slim and others substantial. All of these novels are based on family stories, starting with her great-grandfather who grew up as the son of a white slave-owner and enslaved woman and continuing through the Great Migration and the Civil Rights movement. I've recently read Let the Circle Be Unbroken, The Land, and The Road to Memphis.
The Land goes back in time to explain how Cassie's grandfather was able to purchase 200 acres of land in post-Reconstruction Mississippi.
Let the Circle Be Unbroken has a little less narrative unity than the others, but it touches on what it feels like to be powerless in the face of an unjust legal system, the consequences of trying to assert the right to vote in the midst of that system, and the temptations and dangers of "passing" for white.
The Road to Memphis relates how Cassie and her brothers try to help their friend Moe escape lynching after he harms two white boys.
I Recommend!
I recommend these books both for adults and youth (middle-school aged and up). Their experiences of injustice and poverty and racism give me a window into how our history has led to our contemporary moment. They draw me into a world far away and long ago and yet somehow incredibly close and relevant right now.
I guess that's because the characters are just so very human.
---
Learn more with Amy Julia:
If you haven't already, you can subscribe to receive regular updates and news. You can also follow me on Facebook, Instagram, Twitter, Pinterest, YouTube, and Goodreads, and you can subscribe to my Love Is Stronger Than Fear podcast on your favorite podcast platforms.