I've now been in bed with Covid for a few days. Sneezing, coughing, sniffling, cycling through chills and fever. I haven't been sick like this in years. 
In To Be Made Well, I write about how our bodies send messages to our minds and spirits when we experience illness and injury. Not in a simplistic way that places blame on us when we get sick. But in a way that recognizes how integrated all these parts of us are, and how if we can acknowledge that we are more than our bodies, it can help us participate in healing. 
So I've wondered about why I got Covid now, and not the other times I have been exposed in the past two years. I came up with three reasons. 
One, I got Covid because I was run down. I was carrying worry about one child and concern for my parents and preparing to host an Easter party and feeling afraid that the essay I had written for TIME wouldn't get published after all and doubting my future and my purpose. By this telling, I got Covid out of fear, and it's easy for me to spiral into shame and blame about it.
Two, I got Covid because I love Penny. It was her spring break last week, so we spent a whole lot of time in enclosed spaces together. She started feeling sick on one of our car rides. And then, once she was flushed with fever, I let her cuddle against me. By this telling, I got Covid out of love.
And three, I got Covid because there's a lot of Covid spreading around and the world is a broken and messed up place and sometimes we bear witness to the brokenness with our bodies.
So I'm not blaming myself anymore, but I am looking for ways to quiet my mind and heart with the reality that I am loved in the midst of the worry and doubt and restlessness, loved in the midst of the brokenness, and loved in the midst of loving others.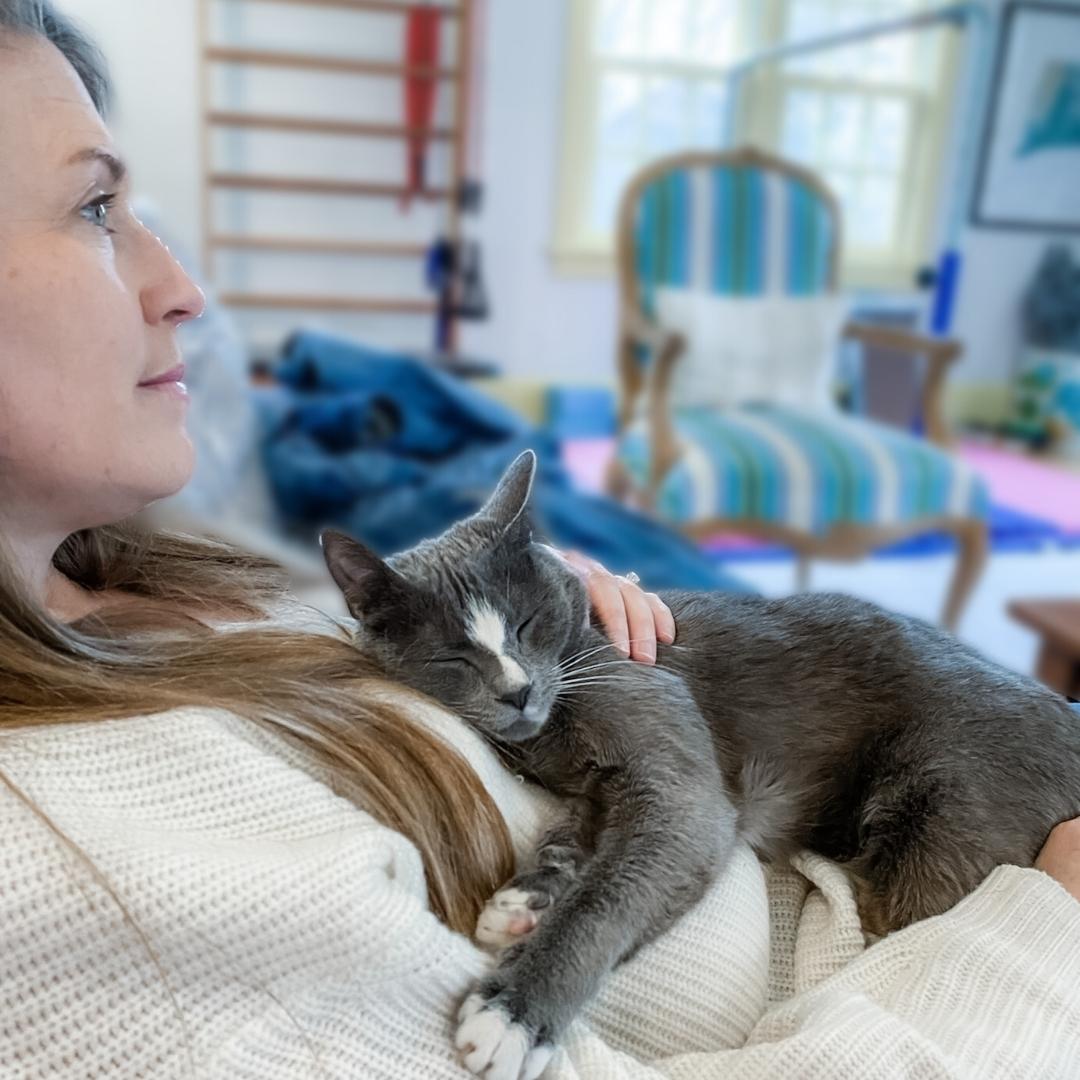 ---
More with Amy Julia:
If you haven't already, you can subscribe to receive regular updates and news. You can also follow me on Facebook, Instagram, Twitter, Pinterest, YouTube, and Goodreads, and you can subscribe to my Love Is Stronger Than Fear podcast on your favorite podcast platform.