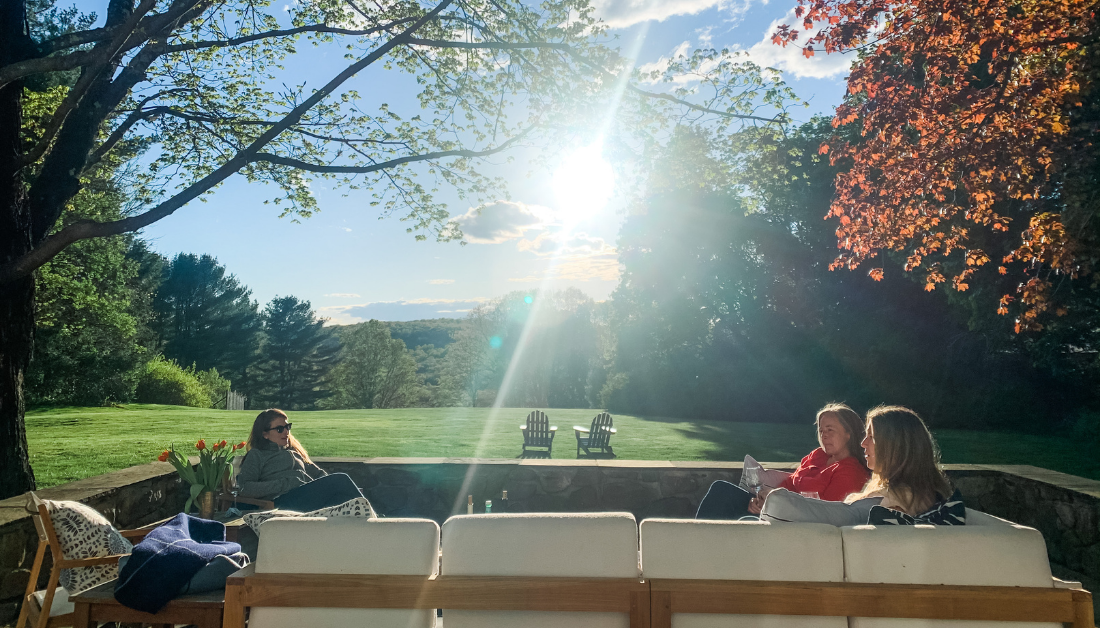 Believe it or not, laughing with friends and talking about body odor and armpit hair was healing for me this past week. I was healing from Covid-19 in community. 
I had the unexpected blessing of hosting multiple gatherings in our back yard lately, with small groups of vaccinated friends who were able, for the first time in so so long, to sit down together, unmasked. We toasted a friend on her birthday. We welcomed people who have moved into the neighborhood in the past year face to face. Our kids threw frisbees and played hide and go seek and drank lemonade. 
I thought I would be exhausted at the end of it all. So many groceries and so much time and so much conversation. But I found myself invigorated. As if, indeed, I needed my fellow human beings to invite me into delight and rest and gratitude. 
Healing From Covid-19 in Community
As a nation, we are starting to emerge from the collective pain and tragedy of the Covid-19 pandemic. But we don't just stick out our arms for a vaccine in order to heal from the grief and pain of this past year and a half. We need to come together. We are healing from Covid-19 in community.
I am reminded once again of the connection between the words "hospital" and "hospitality." 
Hospitality is not entertainment. It isn't showing off my latest Anthropologie dishes or impressing people with my 7-layer dip. It isn't the clothes I wear or the important names on the guest list. Hospitality is welcoming others into a place of connection, rest, and grace and then receiving the gift of their presence. 
What is one way we can begin to heal from this past year? Through hospitality, which, at its best, is welcoming people into a place of mutual healing.
---
If you want to learn more with Amy Julia:
If you haven't already, please subscribe to receive regular updates and news. You can also follow me on Facebook, Instagram, Twitter, Pinterest, YouTube, and Goodreads, and you can subscribe to my Love Is Stronger Than Fear podcast on your favorite podcast platforms.