I tested positive for Covid on Sunday morning. Penny had tested positive a few days before. Forty-five people were planning to come for lunch after church. 
So I went to bed, and we moved the party outside, and Peter and Marilee and William rallied and the food and company were terrific. Even though it SNOWED three different times over the course of the afternoon. 
From my bed, I texted Peter to ask him to take pictures. I envisioned them in their Sunday best under our neighbor's weeping willow with its delicate pink blossoms. They forgot the photo. 
That night, we went for a walk as a family. Everyone was in sweatpants by then, and of course, Penny and I needed to keep some distance. So this is the photo we have to remember the day. 
We are happy, and grateful, and there are bright daffodils even under cold gray skies, and it was sad to be in bed on Easter. We don't need to pretend otherwise. It seems fitting to capture a day that did not go according to plan with a picture that also did not go according to plan. Sweatpants and social distancing and sickness and hope. Happy Easter!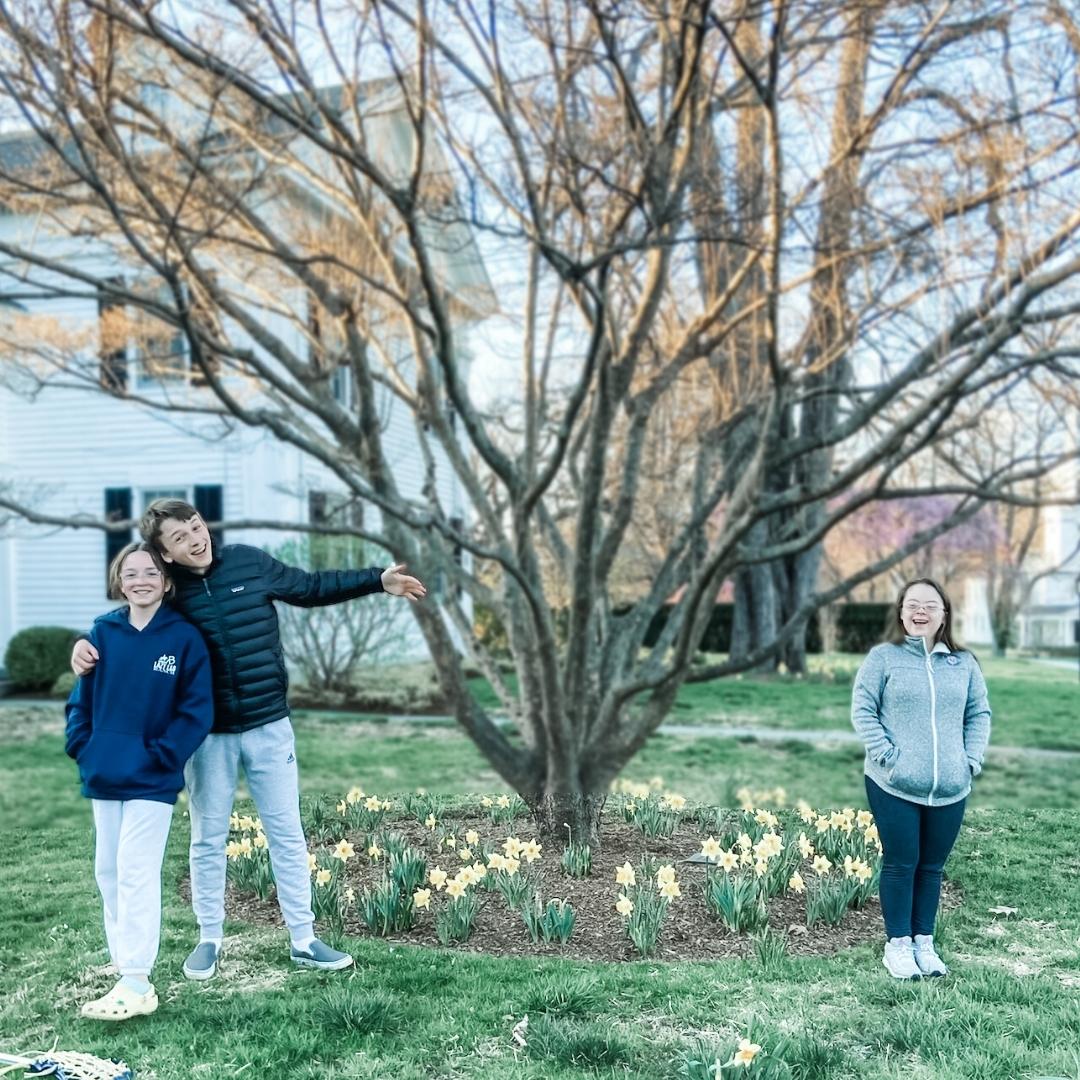 ---
More with Amy Julia:
If you haven't already, you can subscribe to receive regular updates and news. You can also follow me on Facebook, Instagram, Twitter, Pinterest, YouTube, and Goodreads, and you can subscribe to my Love Is Stronger Than Fear podcast on your favorite podcast platform.