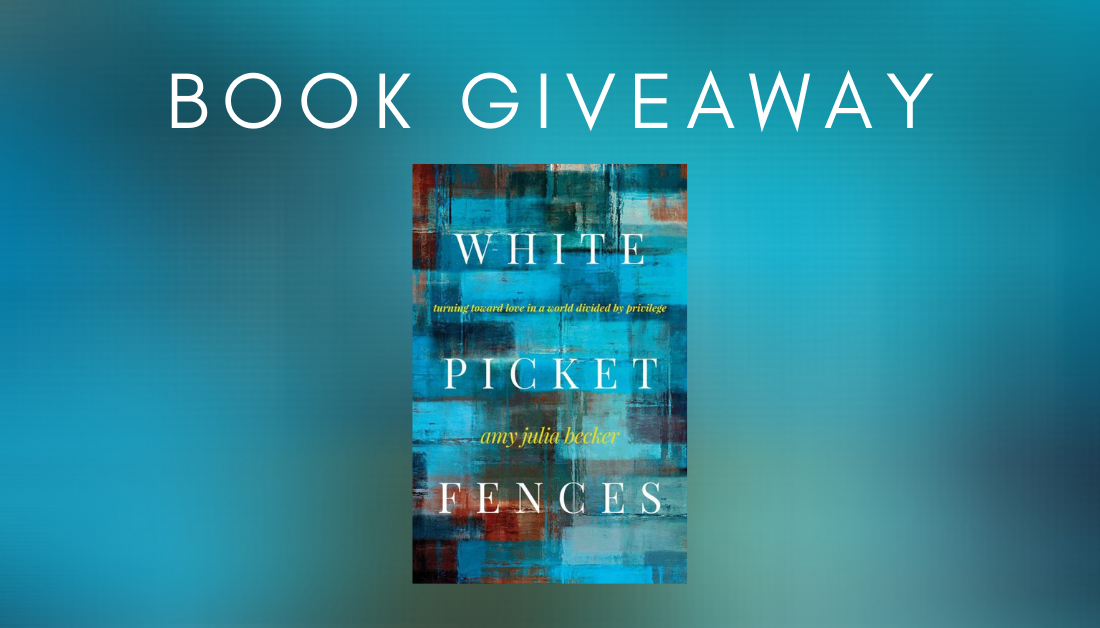 White Picket Fences turns two today! Yes, this book that almost-never-was—not only did it get published, but it has stayed "alive" for two years because wonderful people like you have read it and passed it along to friends and neighbors and family members and pastors and teachers and more.
The Urgency
I remember when I felt worried that this book wouldn't come out "in time." I felt an urgency in writing it, way back in 2016 and 2017. I guess I thought and hoped that the social divisions of race and economics and ability would be less relevant as time went on. But our divisions are only more evident. The harm of those divisions–the exclusion, injustice, and isolation–is only more evident. The need for healing, the desire for healing, is only more evident right now. 
There are three things I hope people get from reading White Picket Fences:
Privilege harms everyone. And we are all invited to participate in healing.

If we embrace our common humanity, we can celebrate our diverse identities.

Love is stronger than fear. 
White Picket Fences Turns Two 
If you've already read White Picket Fences, would you consider celebrating with me by giving a copy to a friend? Reflecting on the book via email or social media?
If you haven't read it yet, we're running a giveaway this weekend on my Instagram account beginning at 9 a.m. EST today (10/2/20) to celebrate the fact that White Picket Fences turns two today. And even if you don't win the giveaway, you can purchase it in paperback, audiobook, or ebook versions. 
Nearly four years ago, on the day after the last Presidential election, I had a phone call with my editor from NavPress, and I agreed to write White Picket Fences with them. Two years ago, the book was published. And now, as we head into an even more contested election, with more shouting, more fear, more heartache, more pain—the invitation of this book is more relevant than ever.
An Invitation
As White Picket Fences turns two:
I want this book to be an invitation, especially for people from a cultural background similar to mine, to consider the reality of privilege, the benefits and wounds that come from privilege, and whether we can respond to the fact of our privilege with generosity, humility, and hope . . . I want this story to open up the conversations we are afraid to have, to prompt the questions we are afraid to ask, and to lead us away from fear and toward love, in all its fragile and mysterious possibilities.
---
To go further with Amy Julia:
If you haven't already, please subscribe to receive regular updates and news. You can also follow me on Facebook, Instagram, and Twitter, and you can subscribe to my Love is Stronger Than Fear podcast on your favorite podcast platforms.