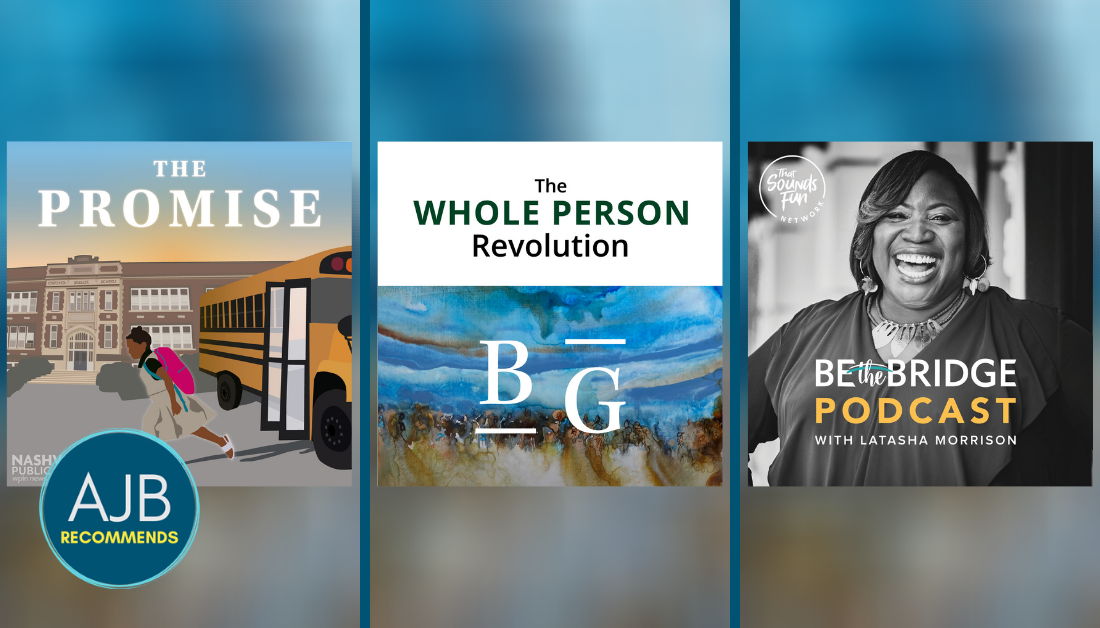 This week, I'll recommend three podcast episodes about racism that challenged me, brought hope, and brought clarity this week:
CHALLENGE
The challenge: A podcast about how one public school district in East Nashville, Tennessee, is handling the reality of school resegregation. Yes, that's right. Re-segregation. In 2005, a local public magnet school was split down the middle with kids from white families and Black families attending in almost equal numbers. Now, there are a handful of Black children in a 98% white local school, and the racial composition of the neighborhood hasn't changed. This season of Nashville public radio's The Promise is a compelling look at the way resegregation happened, why this is problematic, and what could be done about it. 
HOPE
The hope: Breaking Ground's The Whole Person Revolution podcast is interesting and uplifting every week, but I especially loved this conversation between two pastors in Chicago who together have formed a network of church leaders to serve one neighborhood in the city. This neighborhood has seen unprecedentedly low levels of violence in response to their efforts through Together Chicago. 
CLARITY
The clarity: Many of you read my article for Breaking Ground called Is God Anti-Racist? In it, I mention that some Christians are concerned about antiracism because of its "Marxist roots." I received responses from readers that included the question—what are you talking about? What is Marxist about valuing the lives of Black people? As well as from people who said that if we engage antiracism we will end up like the USSR with an oligarchical power structure and rampant political corruption. Either way, it points out to me the ways that Critical Race Theory can be misunderstood and misappropriated, so I am grateful to Latasha Morrison at Be the Bridge for interviewing both Jemar Tisby and Christina Edmondson about racism and Critical Race Theory.
And a few more bonus recommendations!
From Joni and Friends:
I love this reflection on how losing a visa for their daughter with Down syndrome allowed her gifts to become more visible to the whole community.
From The New York Times:
Should kids who make racist comments be kicked out of school? Or is there another way? I appreciated this reflection on how restorative justice can work in a school setting.
Restorative justice doesn't allow an institution to simply remove the bad apples. It inspires solutions that achieve value and respect for everyone. It forces an institution to look at community-oriented solutions that make everybody uncomfortable, not just those who are involved. But it's the only way real change can be made.
---
If these podcast episodes about racism challenge you and bring hope and clarity, consider learning more with Amy Julia:
If you haven't already, please subscribe to receive regular updates and news. You can also follow me on Facebook, Instagram, and Twitter, and you can subscribe to my Love is Stronger Than Fear podcast on your favorite podcast platforms.