I'm so struck by Vivian Mabuni's description of our world: "weary, splintered, and hurting." And I'm so grateful that she sees To Be Made Well as an offering that is "timely, practical, and full of hope" in the midst of that world. 
I'm getting feedback from readers that echoes Viv's words here. This is my own hope and prayer—that To Be Made Well would be a book God uses to catalyze healing in individuals and communities that we all might find rest, restoration, and wholeness.
"Timely, practical, and full of hope, To Be Made Well is a beautiful offering for our current weary, splintered, and hurting world. Amy Julia skillfully addresses our personal and collective need for healing through examples from the Bible, her own life, and from a diverse range of trusted leaders. These pages hold timeless lessons and helpful application. Highly recommend!"

-Vivian Mabuni, speaker, author of "Open Hands, Willing Heart," founder and podcast host of "Someday Is Here" for AAPI women leaders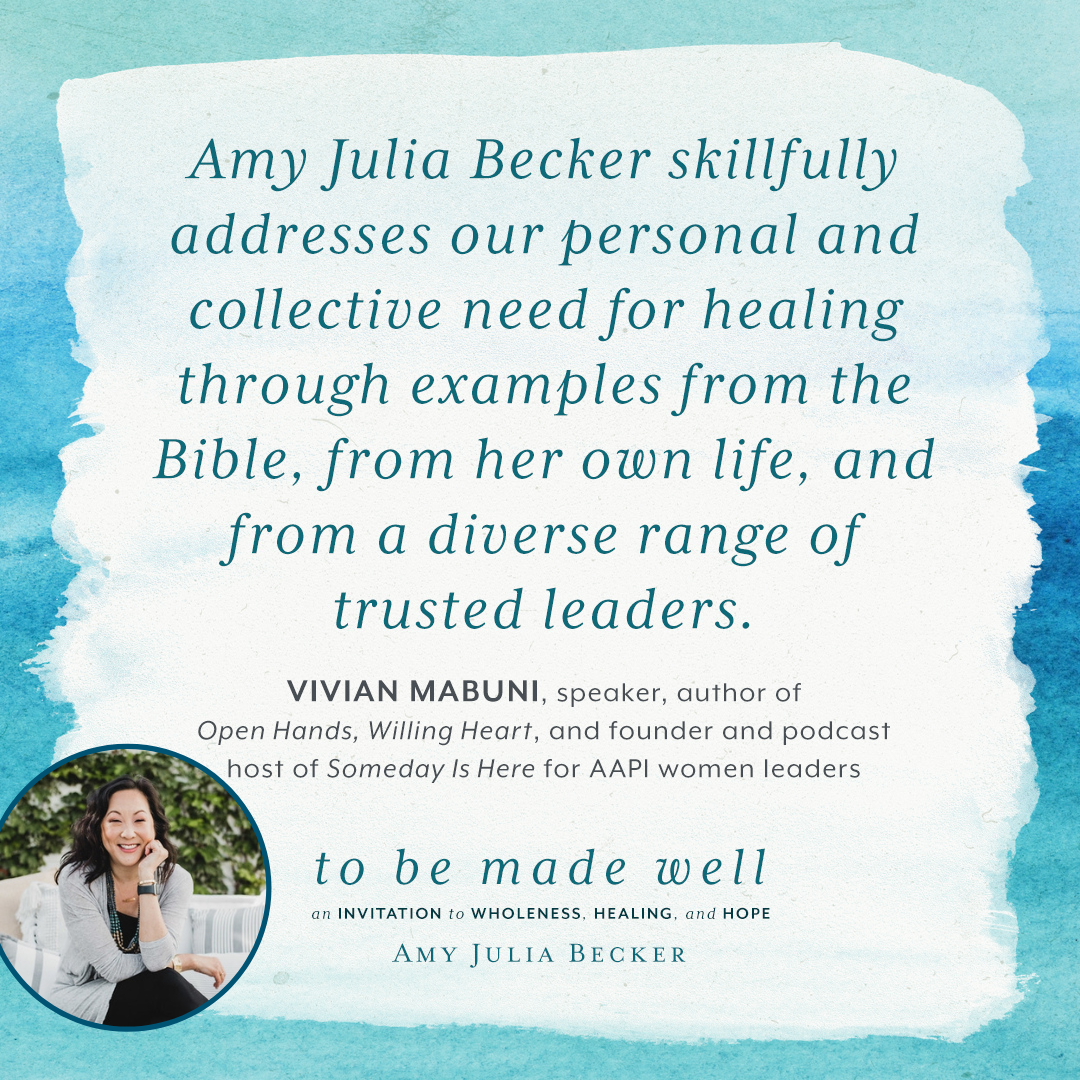 ---
More with Amy Julia:
This post contains affiliate links.
If you haven't already, you can subscribe to receive regular updates and news. You can also follow me on Facebook, Instagram, Twitter, Pinterest, YouTube, and Goodreads, and you can subscribe to my Love Is Stronger Than Fear podcast on your favorite podcast platform.