One of the riskiest messages of To Be Made Well is that healing is available for everyone. Every single person. In every body and every place of distress and disease and every impossible situation and every oppressive system. I love the way David Swanson puts it here, that Jesus can make us whole and well. 
In an age marked by division, detachment, and dis-ease at every level, from the intimately personal to our society at large, Amy Julia has a word of hope: Jesus can make us whole and well. What that holistic healing looks like and how we can participate in it is the creative gift offered in these pages.

– David Swanson
Pastor, New Community Covenant Church; CEO, New Community Outreach
The "division, detachment, and dis-ease" David writes about can be replaced with connection, engagement, and health. 
Healing is not easy or formulaic. Healing almost certainly will take time. Healing will almost certainly feel disruptive. Healing will often not come in the ways we expect and not look like what we imagined. But healing is for each of us and for all of us. 
Thank you, David, for your words of endorsement for To Be Made Well!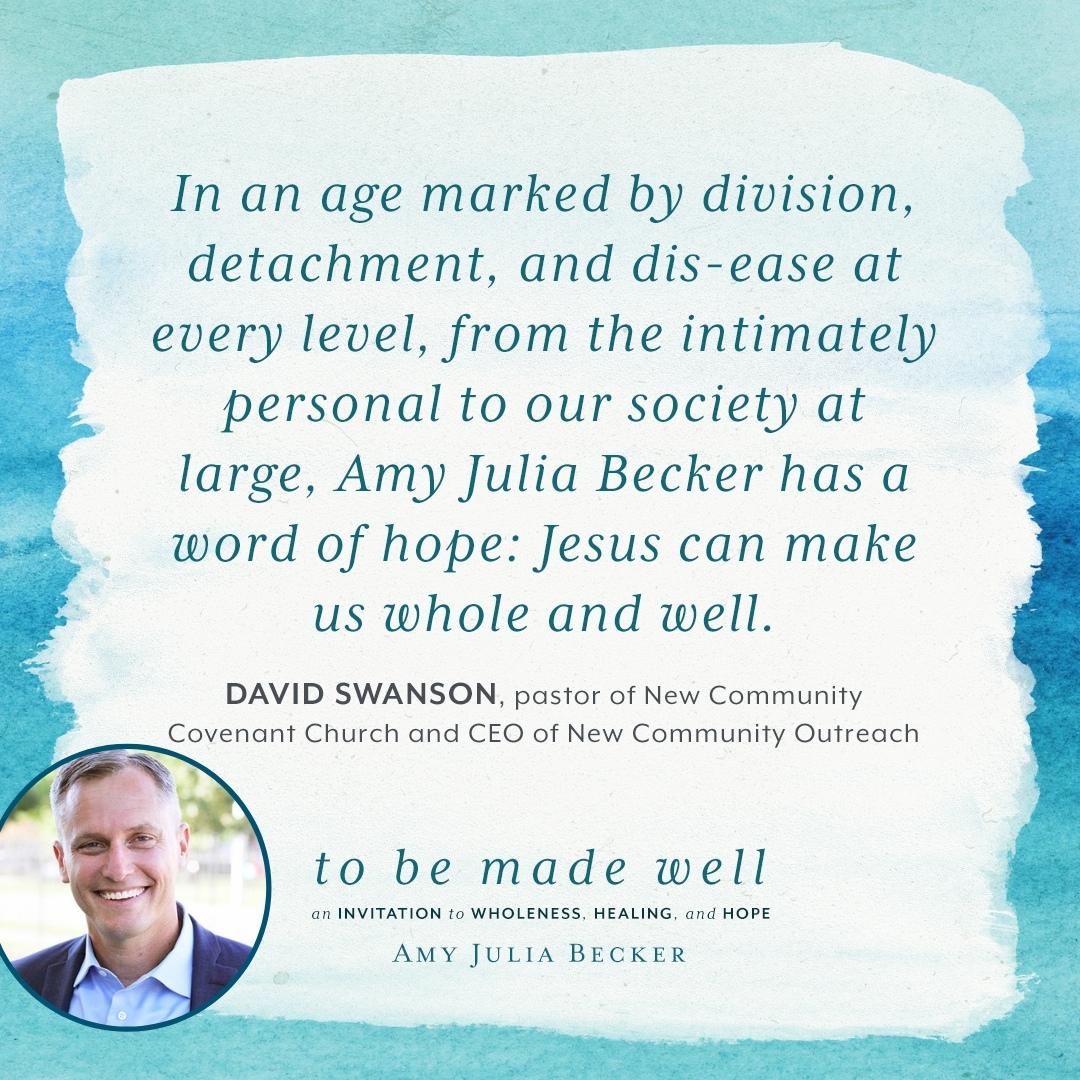 ---
More with Amy Julia:
If you haven't already, you can subscribe to receive regular updates and news. You can also follow me on Facebook, Instagram, Twitter, Pinterest, YouTube, and Goodreads, and you can subscribe to my Love Is Stronger Than Fear podcast on your favorite podcast platform.