Anxiety has served me as a fuel for achievement, but it has failed me as a guide to getting well. 
Worry wakes me up in the middle of the night. Sometimes, it even gets me out of bed. It certainly can keep me going on the treadmill of productivity as I accomplish one task after another in an endless and useless effort to convince myself that my achievements are enough.
Worry is not the voice of love.
Worry is not the way of healing.
Love is steady and slow and sustaining.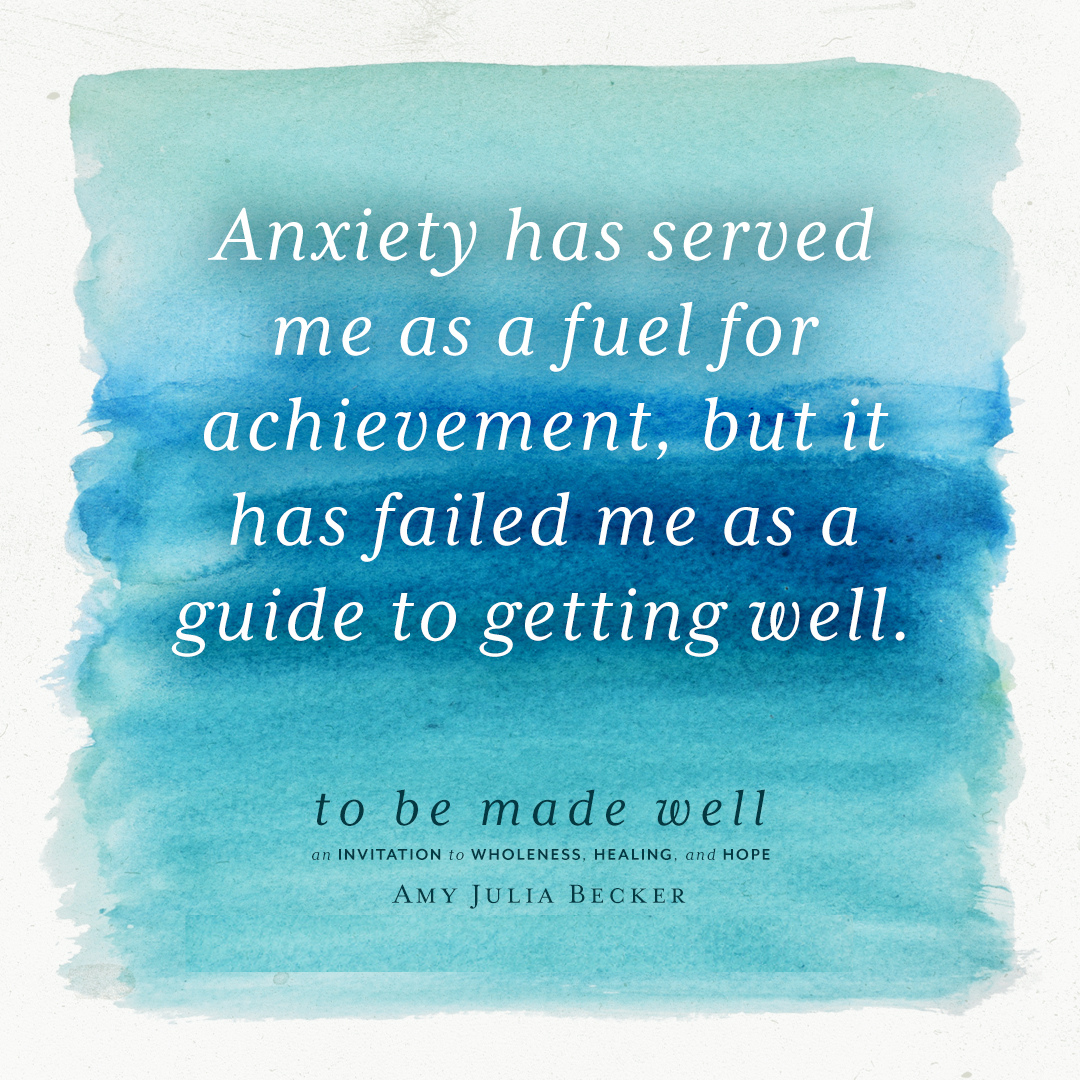 ---
More with Amy Julia:
If you haven't already, you can subscribe to receive regular updates and news. You can also follow me on Facebook, Instagram, Twitter, Pinterest, YouTube, and Goodreads, and you can subscribe to my Love Is Stronger Than Fear podcast on your favorite podcast platform.