Amy Julia Becker is one of the best practical theologians writing today. Her books are poignant, personal, and deeply profound, and To Be Made Well is no exception. Healing is a complex and complicated topic, but Amy Julia treats it with all the tender nuance and care it requires, while offering hard-won insights along the way. If you are tired of simplistic answers but still searching for hope, you will find it here.

 – Sharon Hodde Miller, Author of Free of Me: Why Life Is Better When It's Not about You
---
These words from Sharon Hodde Miller mean the world to me. Anyone who has read her books—Free of Me and Nice—or who follows her on social media knows that she is in fact one of the best practical theologians writing today!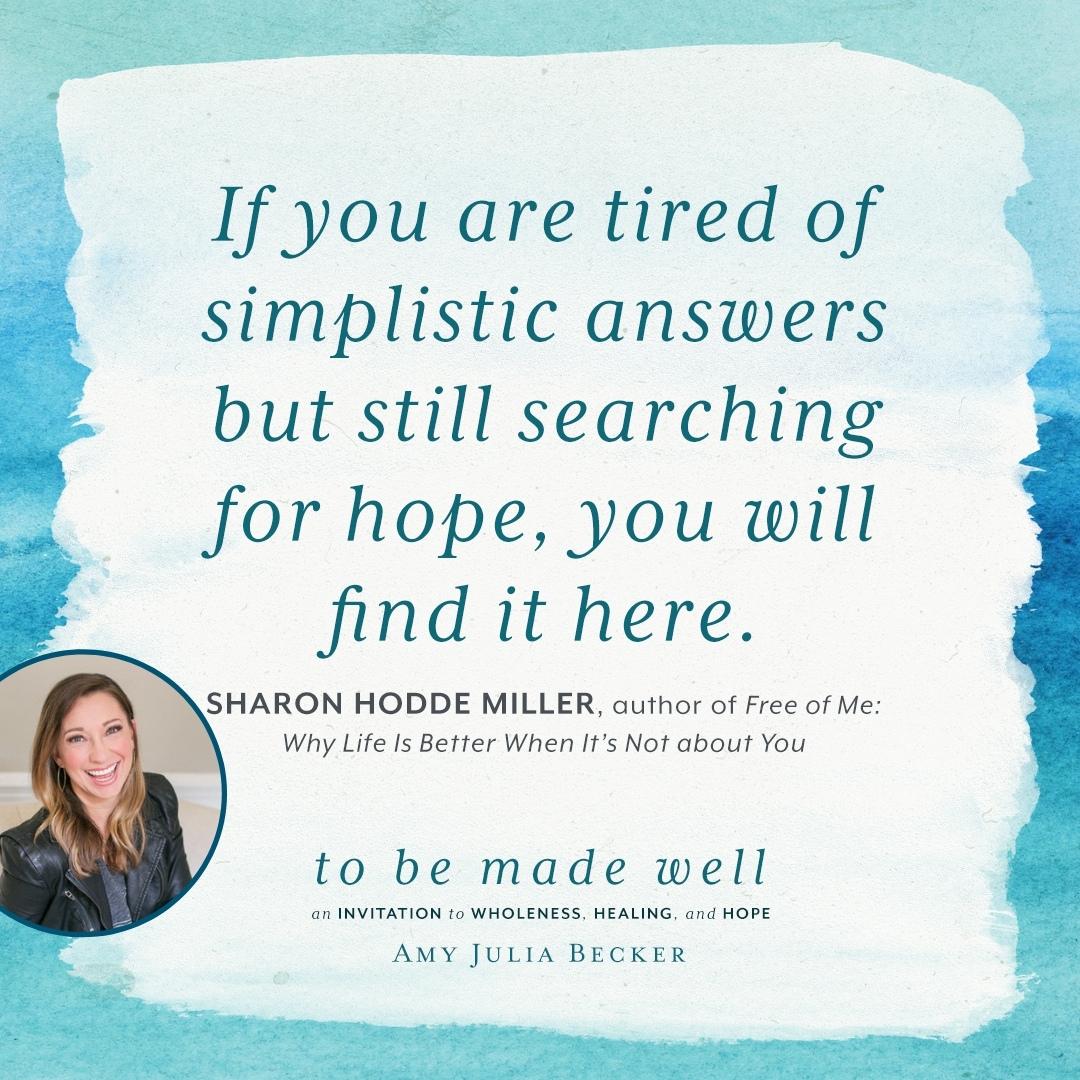 So I will make a little plug for checking out Sharon's work, but I will also offer this endorsement as a reminder that To Be Made Well is coming out in just a few weeks. My deep desire is for this book to do exactly what Sharon suggests—offer tender nuance, care, and hope for those who are tired of simplistic answers and longing to be made well.
---
This post contains affiliate links.
Read more with Amy Julia:
If you haven't already, you can subscribe to receive regular updates and news. You can also follow me on Facebook, Instagram, Twitter, Pinterest, YouTube, and Goodreads, and you can subscribe to my Love Is Stronger Than Fear podcast on your favorite podcast platform.