I'm so grateful for this recent review on Life Is Story of To Be Made Well:
"To Be Made Well is reflective, personal story of finding insight into the nature of healing. It will expand your idea of what healing is and what it means to be healed. It's a powerful invitation to come to a greater understanding of God as healer, to reconnect our souls and bodies, and to heal not just our personal physical body but our corporate and communal bodies struck by inequality and injustice. It's a beautiful, holistic, powerfully-written, and compelling book."
I would love to read your reviews—including the personal reflection and constructive criticism—of To Be Made Well!
Read the full Life Is Story review from Josh Olds here…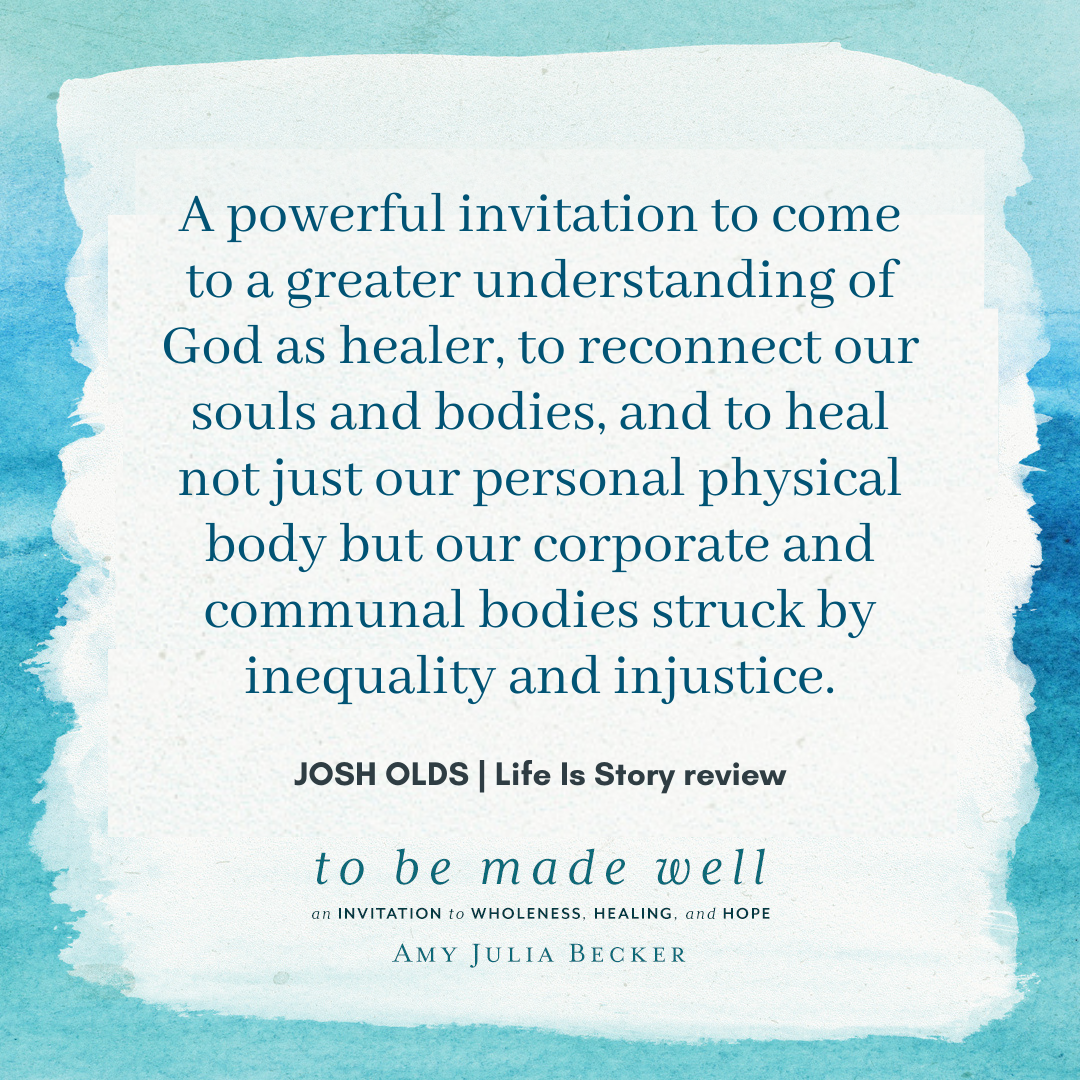 ---
More with Amy Julia:
If you haven't already, you can subscribe to receive regular updates and news. You can also follow me on Facebook, Instagram, Twitter, Pinterest, YouTube, and Goodreads, and you can subscribe to my Love Is Stronger Than Fear podcast on your favorite podcast platform.