"This isn't a simplistic mind-over-matter equation, and part of the genius of To Be Made Well is how Becker carefully unpacks holistic healing and wholeness in a comprehensive manner."
I'm so grateful for Dr. Matthew Loftus' review of To Be Made Well for Mere Orthodoxy.
I'm honored to have my book reviewed next to Liuan Huska's Hurting Yet Whole (for a conversation with Liuan about her excellent book, see this episode of my podcast).
And I'm glad to see both high praise and honest critique of the words I've put into the world.
Finally, I love the vision of these books all over the place as sources of hope and healing for many.
Loftus writes:
"If I had my own practice in the US, I'd put copies of Hurting Yet Whole and To Be Made Well right next to each other on the bookshelf in my waiting room . . . I'd give To Be Made Well to a patient who feels powerless and trapped in their illness—or to a friend or family member of someone who doesn't believe that there's any healing for them. I'd give either—or both!—to a pastor or ministry leader who is struggling with how to best minister those who are suffering from chronic illness or disability. Holistic healing is a lot easier to talk about than it is to live out, but Becker and Huska have given us two very helpful guides for doing the difficult but necessary work to help ourselves and others be whole."
Read the full Mere Orthodoxy review here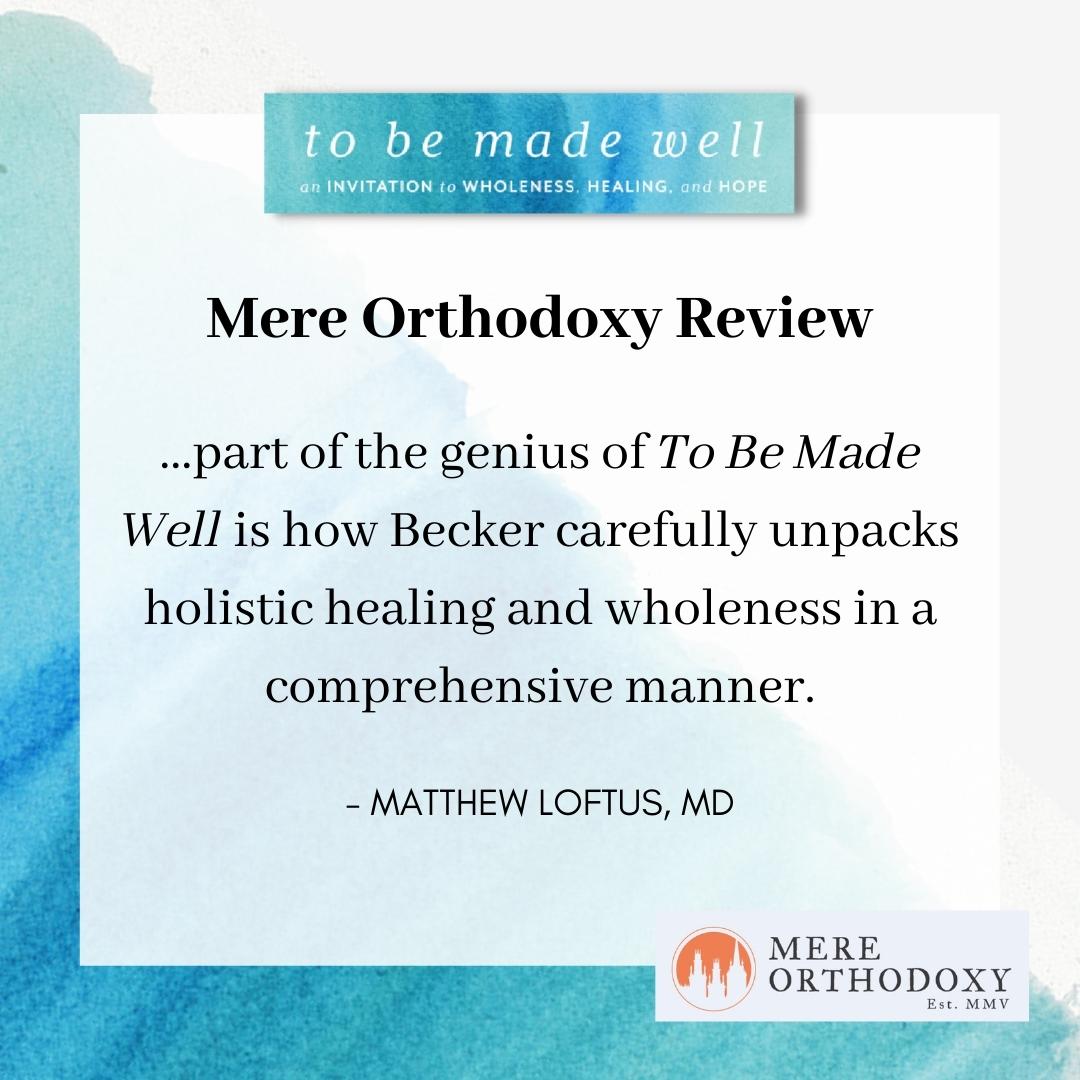 ---
More with Amy Julia:
This post contains affiliate links.
If you haven't already, you can subscribe to receive regular updates and news. You can also follow me on Facebook, Instagram, Twitter, Pinterest, YouTube, and Goodreads, and you can subscribe to my Love Is Stronger Than Fear podcast on your favorite podcast platform.