Flowers serve a purpose, I know, evolutionarily.
But I've been gazing at this arrangement of flowers leftover from Sunday's party and thinking how absurd it is. How funny and winsome and astonishingly, surprisingly intricate and interesting they are. And, even if they weren't in a vase with water, how temporary. 
Flowers (and dragonflies, and human eyes, and canyons and weeping willows and so much more) seem so flagrantly excessive.
So beautiful beyond what is necessary.
So imprudent and over-the-top and exuberant.
Kind of like love. And hope. And grace. 
A reminder that excess and abundance and unproductive beauty are all around us, inviting us to slow down and receive and give thanks.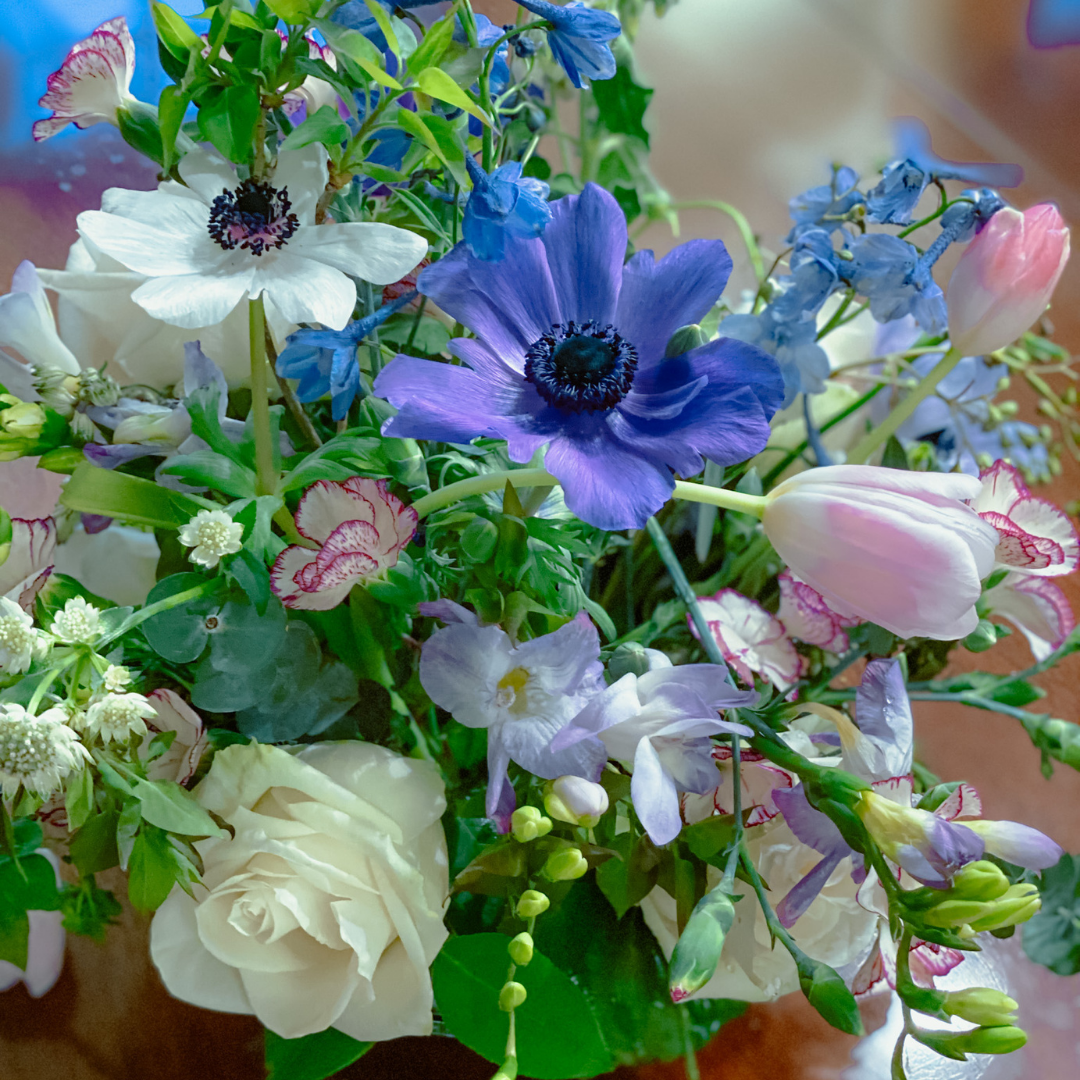 ---
More with Amy Julia:
If you haven't already, you can subscribe to receive regular updates and news. You can also follow me on Facebook, Instagram, Twitter, Pinterest, YouTube, and Goodreads, and you can subscribe to my Love Is Stronger Than Fear podcast on your favorite podcast platform.