Penny started planning for her Sweet Sixteen three years ago. It was the topic of many a family walk—who would be invited, what the menu would entail, how we would decorate.
In the past few months, a plan came into focus. A trampoline park, dinner at an Italian restaurant, and a sleepover with an out-of-town friend in a hotel. 
The recent Covid upsurge meant that we nixed the trampoline park. And then the out-of-town friend thought it wasn't wise to travel. And then we decided it wasn't the best idea to have all these kids sit in a restaurant together and then try to go back to school next week. (None of us want to contract Covid and be out of school for 5-10 days.)
So the party became just the five of us, at home. 
We did as much as we could to go all out: a video montage of birthday wishes, a set of winter wonderland decorations, a song (watch here!) that rewrote the words to "I Think I Kinda You Know" and became "We Celebrate You Today." 
Sixteen years ago, Penny came into this world early, on a holiday weekend, with a diagnosis that carried lots of uncertainty about the years ahead.
And even though the celebration was disrupted, and even though this period of time is as fragile and uncertain as any time in her life or in our history, I still can say with confidence that we are far more certain about the years ahead.
We don't know what she will go on to do. We do know who she will go on to be: kind, generous, able to laugh at herself and with others, obsessed with weddings and babies and celebrations, great at planning and a faithful friend. We do know that she will be blessed and she will be a blessing. 
We know we will continue to celebrate her life. 
Happy Sweet Sixteen, Penny!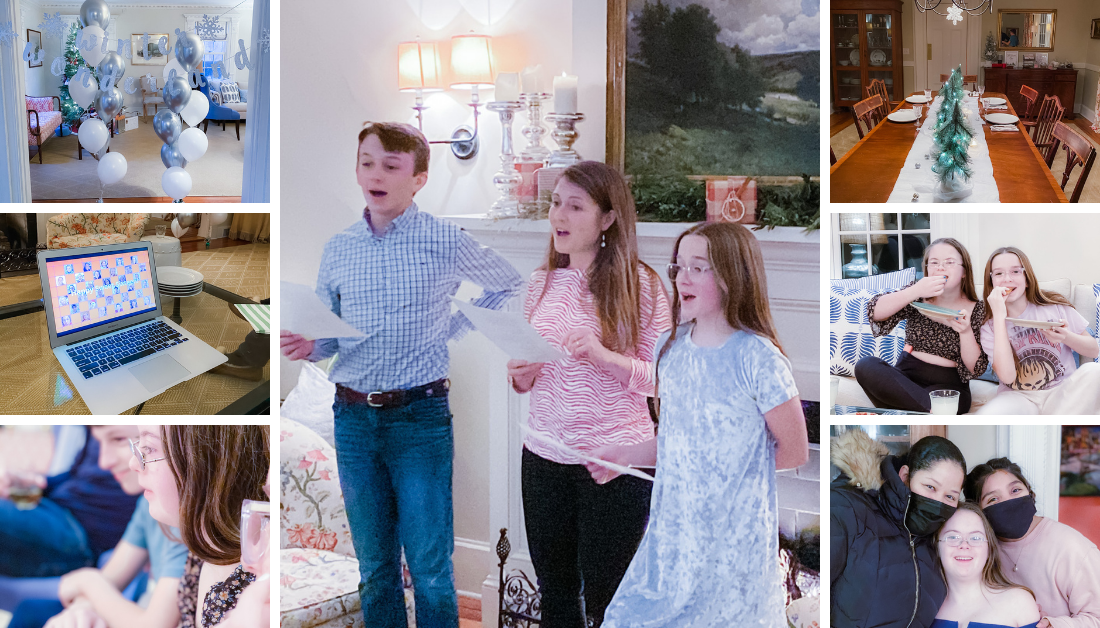 ---
Read more with Amy Julia:
If you haven't already, you can subscribe to receive regular updates and news. You can also follow me on Facebook, Instagram, Twitter, Pinterest, YouTube, and Goodreads, and you can subscribe to my Love Is Stronger Than Fear podcast on your favorite podcast platform.