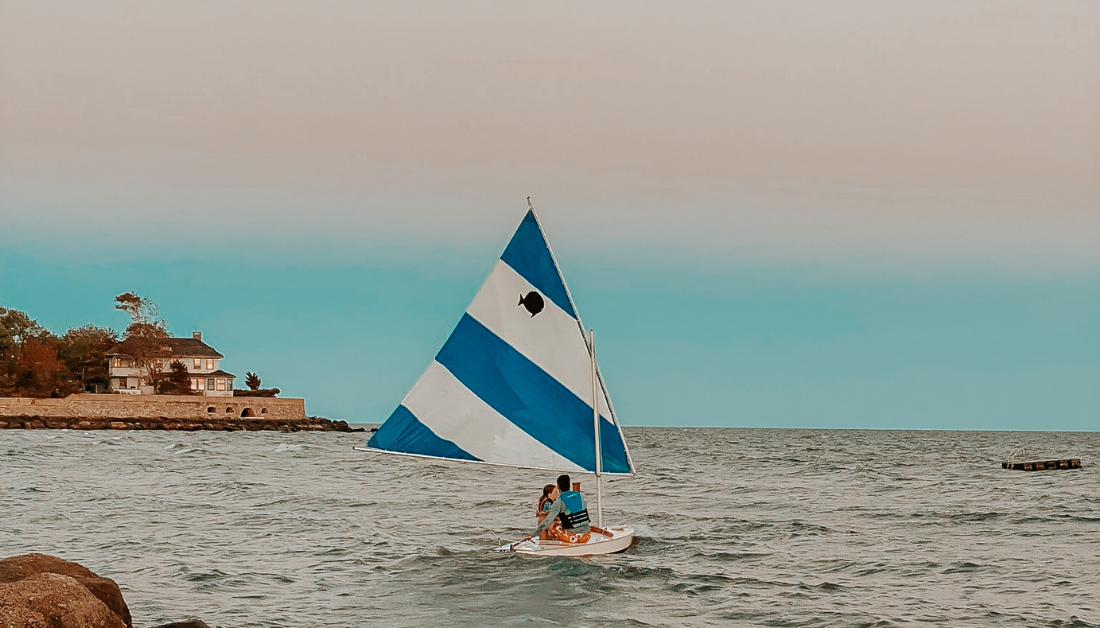 I used to think about "giving over" parts of my life to God as letting go. I saw my hand clutching tightly to various aspects of my self—work, family, food, body image, money, the future—and I would envision opening my hand and letting go of whatever I had been grasping.⁠
Letting Go
I feel myself trying to assert control by grabbing various aspects of my life. Time. Success. My children's behavior. The to-do list. I want to hold it tightly to try to make sure it doesn't all fall apart.⁠ ⁠
These days, letting go has begun to feel like falling apart. Like it all might shatter on the floor or float away on the water or dissipate. I don't want to let go in the midst of such uncertainty.⁠ ⁠
A few weeks ago on my podcast interview with Marlena Graves, I mentioned a sailboat that was anchored and rocking on the sea in front of the summer cottage where we were staying. I mentioned seeing myself held by God like the hull of that sailboat. Anchored. Steady. Rocking in security until it was time to set sail.⁠
Entrusting
It gave me a vision of entrusting my life to God instead of letting go. Handing over all those things I grasp and try to control for safekeeping. Trusting that God will hold on to them and take better care of those people and tasks and responsibilities than I will. That God will relieve me of some of them, work with me on some of them, and hold on to some for later.⁠ ⁠
My new morning prayer is to sit with my palms open on my lap, close my eyes, and envision that sailboat rocking on the gentle water. I breathe in with the words "I am held in the arms of love." I breathe out with the words, "I entrust my [life, family, work, body, day, feelings] to you."⁠
I am not letting go. But I am opening my hands and my heart. I am entrusting myself to love.⁠
---
To go further with Amy Julia:
If you haven't already, please subscribe to receive regular updates and news. You can also follow me on Facebook, Instagram, and Twitter, and you can subscribe to my Love is Stronger Than Fear podcast on your favorite podcast platforms.