Amy Julia is a brilliant writer who has masterfully explored the complex and sensitive topic of healing in a vulnerable, sobering, and comprehensive way. Whether sickness is in our body, our soul, or society, whether we are either presently ill, recovering from illness, or on the way to being ill—this book will better equip you both for your journey in the healing process and to be an agent of healing.

– David M. Bailey, Founder of Arrabon and Co-Author of A People, A Place, and A Just Society
I'm so grateful for David Bailey's endorsement of To Be Made Well. Even more, I'm grateful for David's own work and the ways he has taught me about what it might look like to be an agent of healing love in our society. 
David embodies so much of what I'm writing about in To Be Made Well. David is gentle and wise and insightful in all the ways I need. He reminds me to return to the power of God's love and not the power of politics or persuasion. He reminds me to see the kingdom coming even as I long for the kingdom to come. 
What an honor to have his support for this book.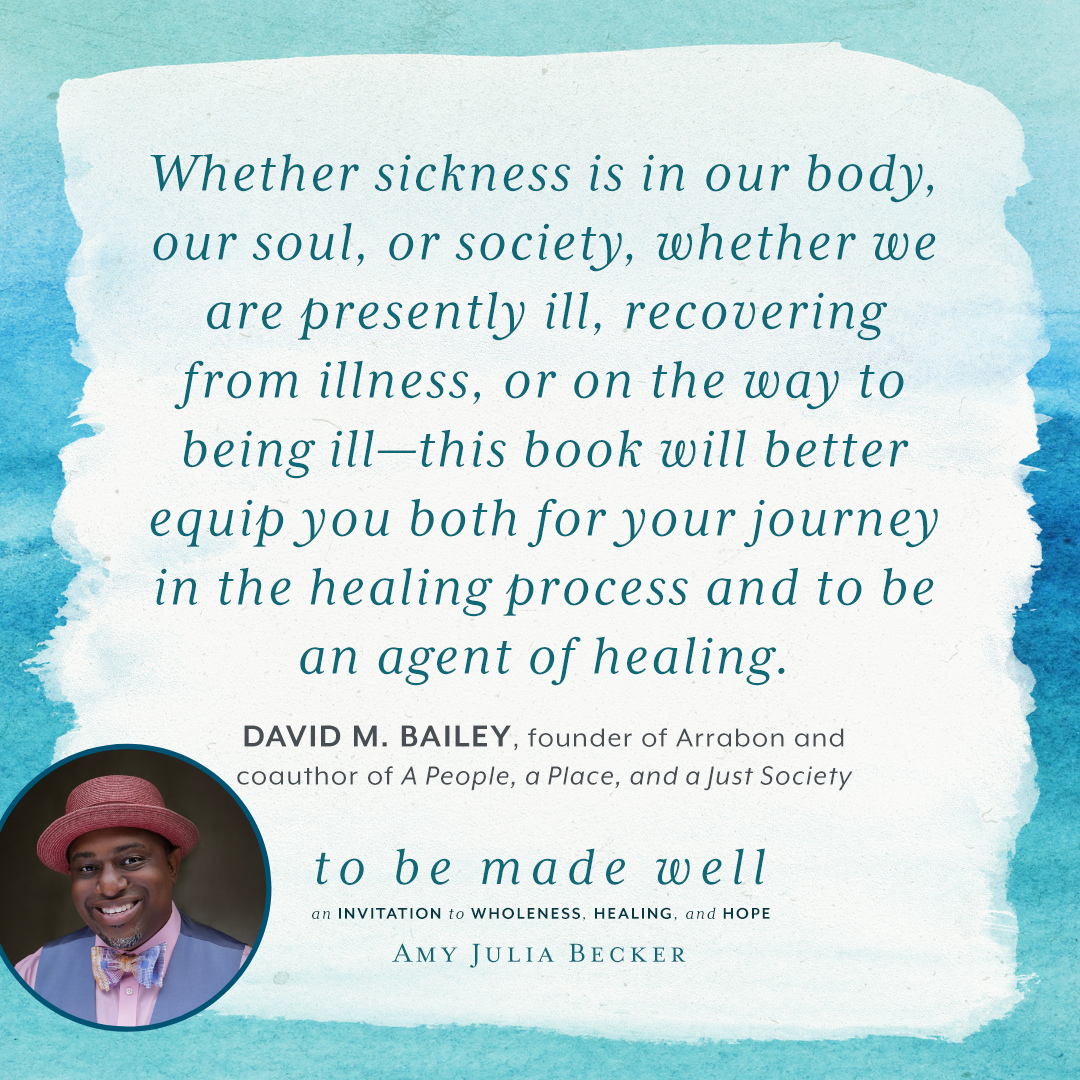 ---
More with Amy Julia:
If you haven't already, you can subscribe to receive regular updates and news. You can also follow me on Facebook, Instagram, Twitter, Pinterest, YouTube, and Goodreads, and you can subscribe to my Love Is Stronger Than Fear podcast on your favorite podcast platform.