We are constantly invited into the healing love of God.

– To Be Made Well
Here's a 5-minute practice to go along with this quote:
Give yourself 5 minutes to pay attention to God's love. You can close your eyes and imagine God's love filling you as you breathe in, and imagine that love surrounding you as you breathe out. Or you can use 1 Corinthians 13 as a passage to guide your thoughts. Or you can meditate using the word beloved and receiving that word of blessing. 
(If you aren't sure there's even such a thing as the love of God, you can pay attention to love in a broader sense. Where have you experienced or shown kindness, gentleness, or care today? Is there an invitation for you to receive that love? To believe your own belovedness?)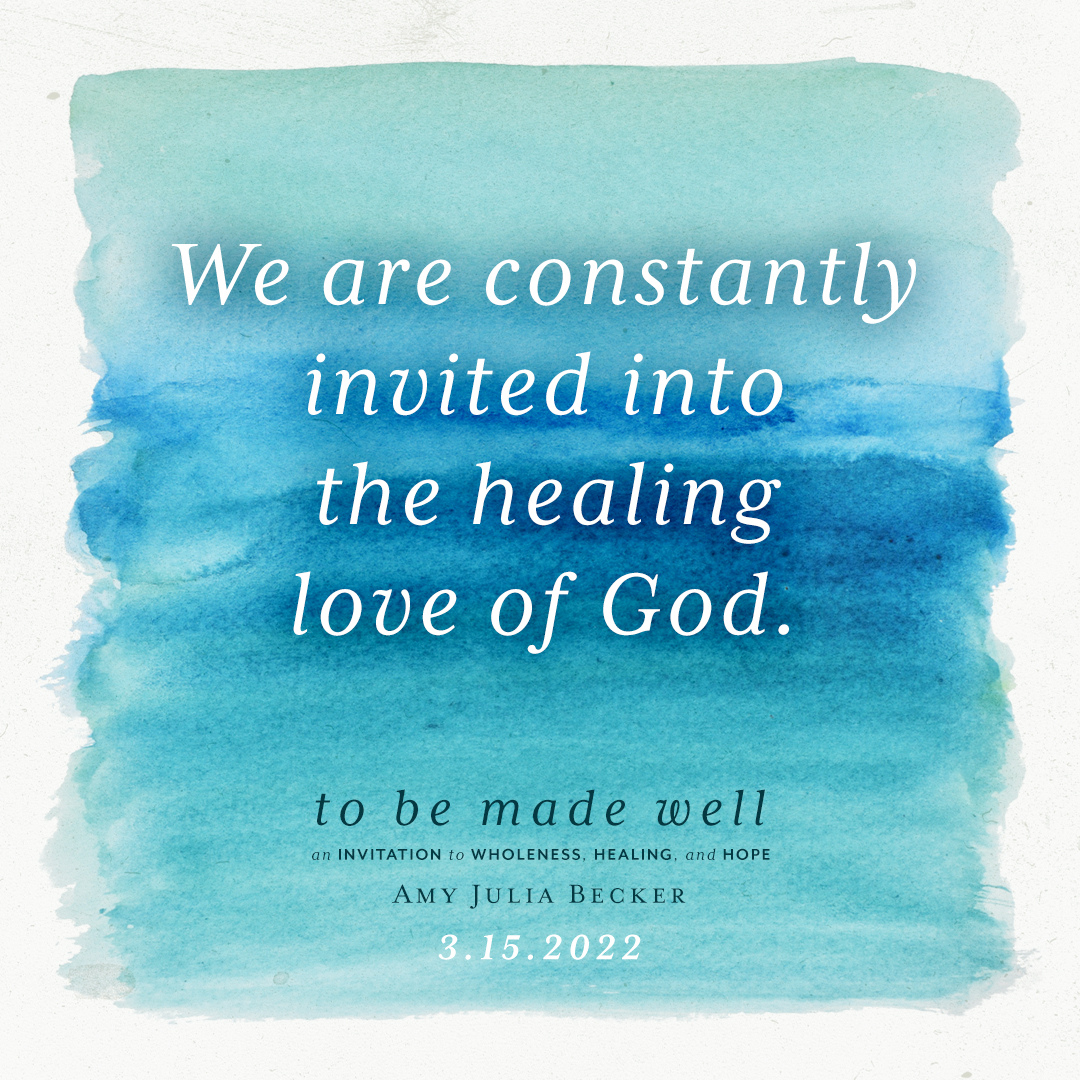 ---
More with Amy Julia:
If you haven't already, you can subscribe to receive regular updates and news. You can also follow me on Facebook, Instagram, Twitter, Pinterest, YouTube, and Goodreads, and you can subscribe to my Love Is Stronger Than Fear podcast on your favorite podcast platform.