My friend Kiersten gave me a kintsugi bowl for my birthday last year. My birthday happens to be a few weeks after To Be Made Well came into the world, and the bowl was the perfect gift to celebrate this book birthday too. Kintsugi is a Japanese practice of using melted gold to piece broken pieces of pottery back together. Their broken lines remain visible, but they have become beautiful. The broken pieces come back together to create a purposeful whole again. To Be Made Well is a book about the beauty that comes from being pieced back together, even when the cracks remain visible.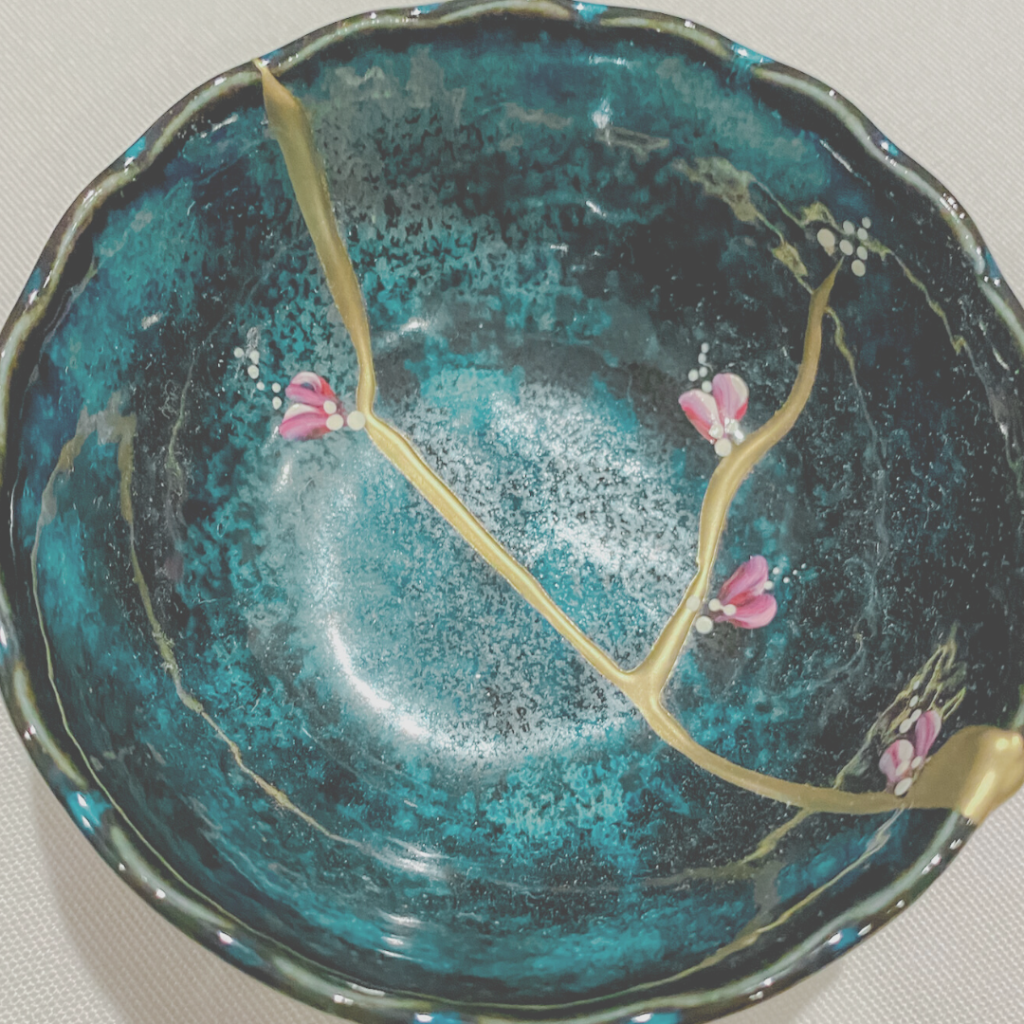 Tomorrow marks the one-year birthday of To Be Made Well: An Invitation to Healing, Wholeness, and Hope entering into the world. To celebrate, I want to give you something (more on that tomorrow!).
I'm so grateful for the thousands of people who have read this book. But it feels like the work is incomplete, and I still want to tell more people that To Be Made Well is available for them in the midst of their personal and communal pain. I want to offer a way to experience healing, to know the beauty of being pieced back together with gold.
Would you help me celebrate today by spreading the word about this book? I would be so honored if you would write a review on Amazon (right now it has 37. Apparently, once there are 50 or more reviews, Amazon will suggest it to more people). 
Let's celebrate To Be Made Well together with honesty, humility, and great hope.
---
More with Amy Julia:
If you haven't already, you can subscribe to receive regular updates and news. You can also follow me on Facebook,  Instagram, Twitter,  Pinterest, YouTube, and Goodreads, and you can subscribe to my Love Is Stronger Than Fear podcast on your favorite podcast platform.