Last week at Hope Heals Camp was incredible, and it was so beautiful to see To Be Made Well there inside all the welcome bags for families at the camp. I wanted to tell you all about the week and share photos today, but…the weekend did not go as planned. So check back tomorrow. I'll have lots to share with you!
(Follow @hopeheals.camp to see pictures and learn more about the camp, where they are "disrupting the myth that joy can only be found in a pain-free life.")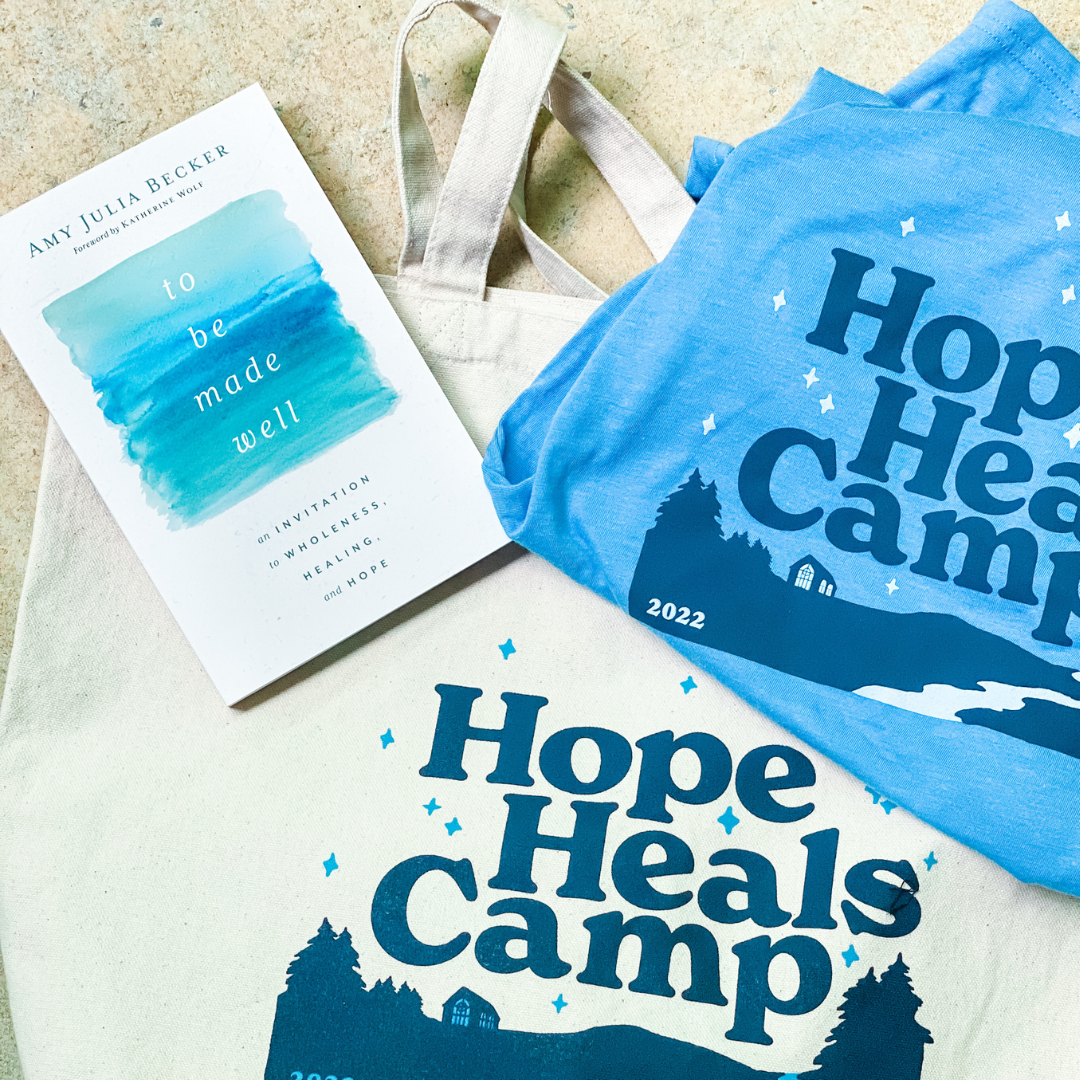 ---
More with Amy Julia:
If you haven't already, you can subscribe to receive regular updates and news. You can also follow me on Facebook, Instagram, Twitter, Pinterest, YouTube, and Goodreads, and you can subscribe to my Love Is Stronger Than Fear podcast on your favorite podcast platform.