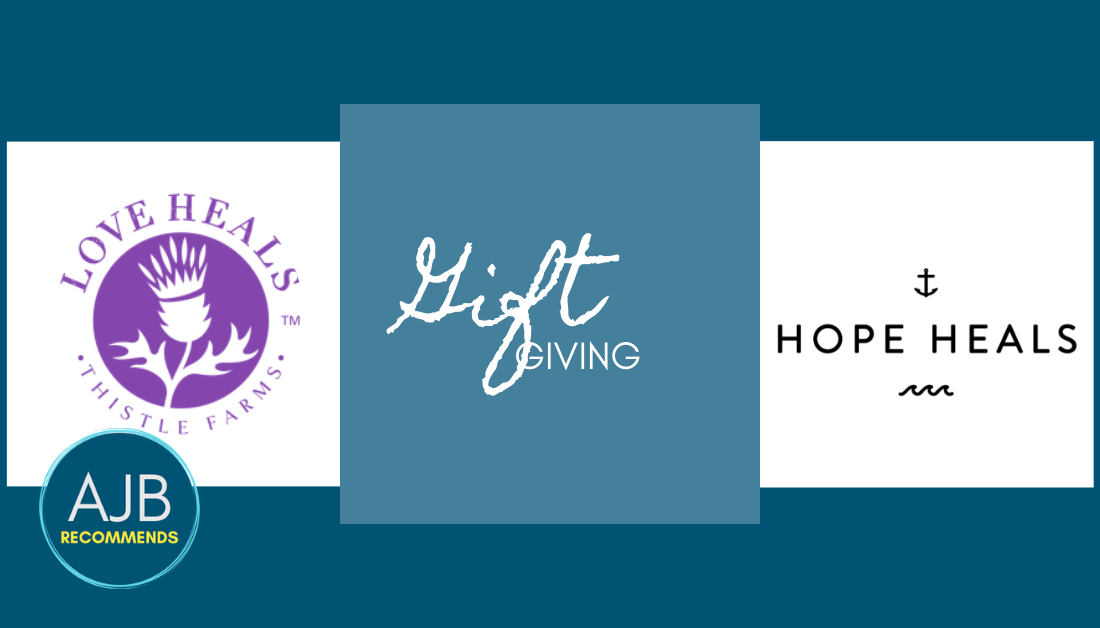 For the past three years, I have taken Marilee with me on the annual trip to buy gifts for her eleven cousins. This year, she selected each gift—with confidence—in approximately twenty minutes. So today we moved on to various adults in our family, this time with William's assistance as well, and I was happy to remember two of our favorite organizations that have really wonderful gift options that support their ministries. If you are looking for meaningful gifts for the people-who-already-have-everything in your lives, check out:
Thistle Farms, which carries a product line called Love Heals. This organization employs women who were victims of sex trafficking and offers a path to healing as they make products that encourage care for our bodies. (We've tried these, and they smell lovely and soothe our dry skin, etc. very well.)
Hope Heals, whose products all benefit their summer camp for families with children with disabilities, carries a line of Kintsugi ornaments/bowls as well as candles, shirts, cards, etc. Jay and Katherine Wolf, who founded Hope Heals after Katherine's life-threatening stroke when she was a young mom, are a living testimony to the ways God can bring light and beauty out of the brokenness within our lives. 
So, if you are looking for gifts this holiday season, call Marilee. Just kidding. You can also go to Thistle Farms and Hope Heals and support meaningful work while bringing a little beauty and comfort to those you love.
---
Continue reading with Amy Julia:
If you haven't already, please subscribe to receive regular updates and news. You can also follow me on Facebook, Instagram, and Twitter, and you can subscribe to my Love is Stronger Than Fear podcast on your favorite podcast platforms.