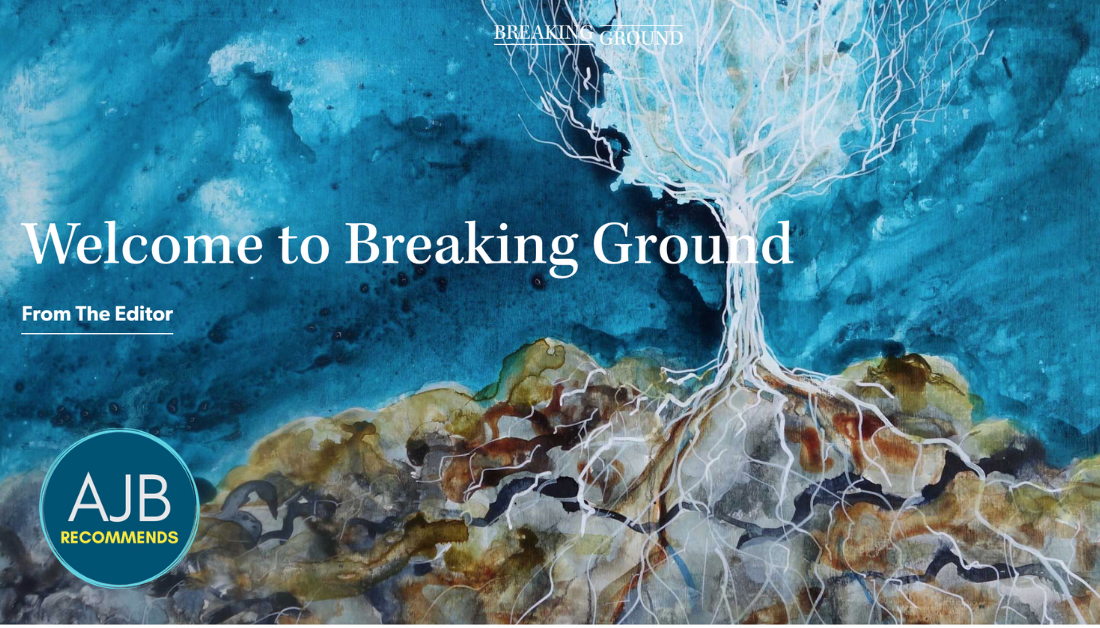 There's an embarrassment of riches on the new website Breaking Ground. This site has a threefold purpose:
to learn from the past
to see what is being revealed in the present
to imagine redemptive possibilities for the future
My big news is that the Love is Stronger Than Fear podcast is now co-sponsored by Breaking Ground, so you can find it on their website here.
While you're checking that out, there's so much more to find—video interviews with Walter Brueggemann, articles by Natasha Sistrunk Robinson, N. T. Wright, Mark Noll, and so many more, as well as Breaking Ground's new podcast, The Whole Person Revolution.
---
To go further with Amy Julia:
If you haven't already, please subscribe to receive regular updates and news. You can also follow me on Facebook, Instagram, and Twitter, and you can subscribe to my Love is Stronger Than Fear podcast and my Reading Small Talk podcast on your favorite podcast platforms.