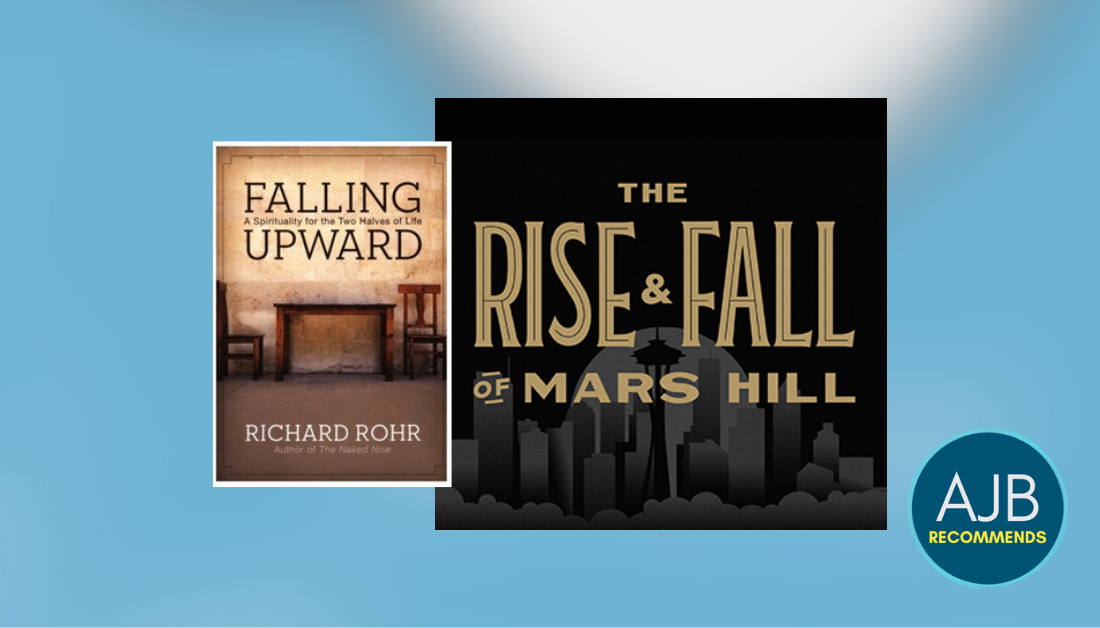 Some of my favorites…a new recipe, a book, and a podcast!
Recipe
Favorite new recipe: I made this one up when we were trying to use up the produce in the kitchen! Sautee one onion and a little minced garlic if you have it in olive oil. Add a tub of spinach and season with salt. Once the spinach has cooked (about 2 minutes), turn off the heat and add chopped fresh tomato and feta cheese. SO GOOD and SO EASY! 
Book
Favorite book: Falling Upward by Richard Rohr. For anyone in the second half of life (i.e. 40ish or older), this is a wise guide that gently encourages us to continue to grow in grace for ourselves and others. I get a little bogged down by the myths and hero's journey aspect of it, but the spiritual truth it contains is well worth it.
Podcast
Favorite podcast: I've binge-listened the first seven episodes of The Rise and Fall of Mars Hill, a new podcast put out by Christianity Today about Mark Driscoll and the megachurch he founded in Seattle in the late 1990s. I think this one would be fascinating for any listener, regardless of religious sensibility, but especially for those of us who grew up within some form of evangelicalism or conservative Christianity, it is a sobering history of aspects of 21st-century evangelicalism that deals with toxic masculinity, the way the internet can breed narcissism, power dynamics and leadership, and also what repentance and grace can look like. I highly recommend it.
---
Learn more with Amy Julia:
If you haven't already, you can subscribe to receive regular updates and news. You can also follow me on Facebook, Instagram, Twitter, Pinterest, YouTube, and Goodreads, and you can subscribe to my Love Is Stronger Than Fear podcast on your favorite podcast platforms.