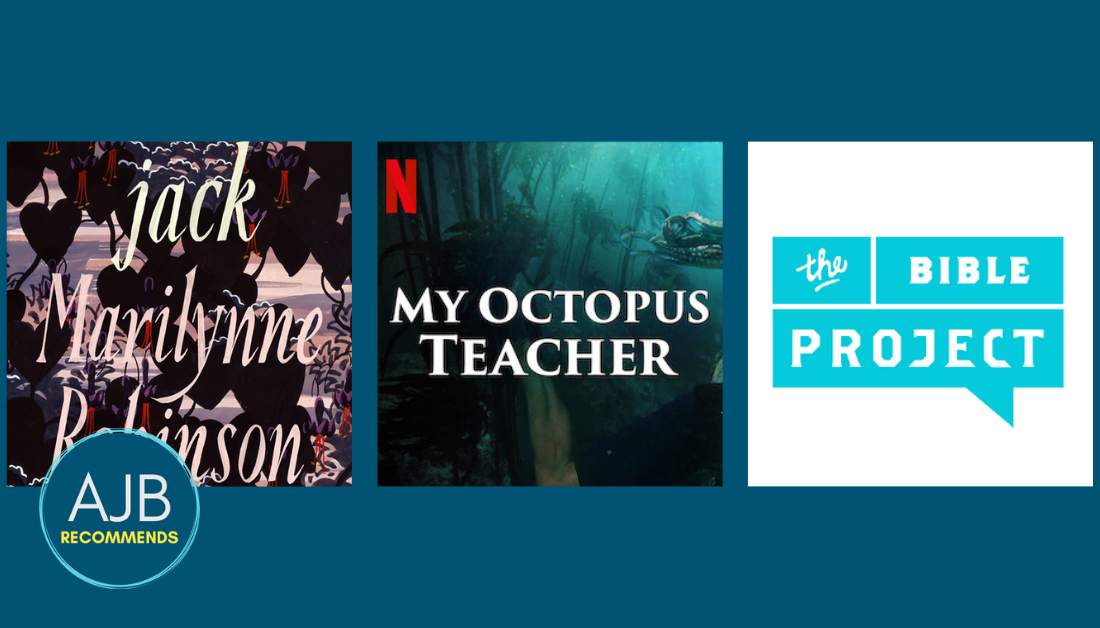 Are you looking for some healthy stress relief? Ways to turn your mind, heart, and attention away from discord and division and towards something more lasting, more beautiful, more true? I've found solace in a few places lately, so in today's AJB Recommends, I wanted to share one book, one film, and one podcast that have brought sustaining peace.  
Fiction: Jack
In the fiction category, I loved Marilynne Robinson's Jack. (I will say, the long, opening, cemetery scene seemed interminable to me. If you get through that, though, it's golden.) Jack is the fourth in a series of books about the fictional town of Gilead (though this one doesn't take place in Gilead) and its inhabitants. And while I did love Gilead and Home, the first two books, Lila (the third) and Jack are even more compelling. The first two are written from the perspectives of the ones who stayed home and did everything "right." These last two are about the misfits. 
I've read reviews of Jack in The Atlantic and The New Yorker, and they see this as a book about predestination in which Jack is destined for hell. I'm not so sure. The book is about predestination—as Robinson herself talks about in this wonderful conversation with Ezra Klein—but I am inclined to think it isn't about Jack's irredeemable soul. 
Yes, this atheist pastor's kid who bumbles around in a cloud of bewildering misbehavior and sincere love holds his lack of belief front and center. But "sweet Jesus" is also always on his lips. It's a turn of phrase that he grew up with. But I have a suspicion it is also Robinson's way of hinting to the reader that Jesus is as close as the air we breathe and the words we utter, that no one is beyond redemption. And it is a relief to enter a world in which the possibility for redemption, the reality of grace, holds everything together.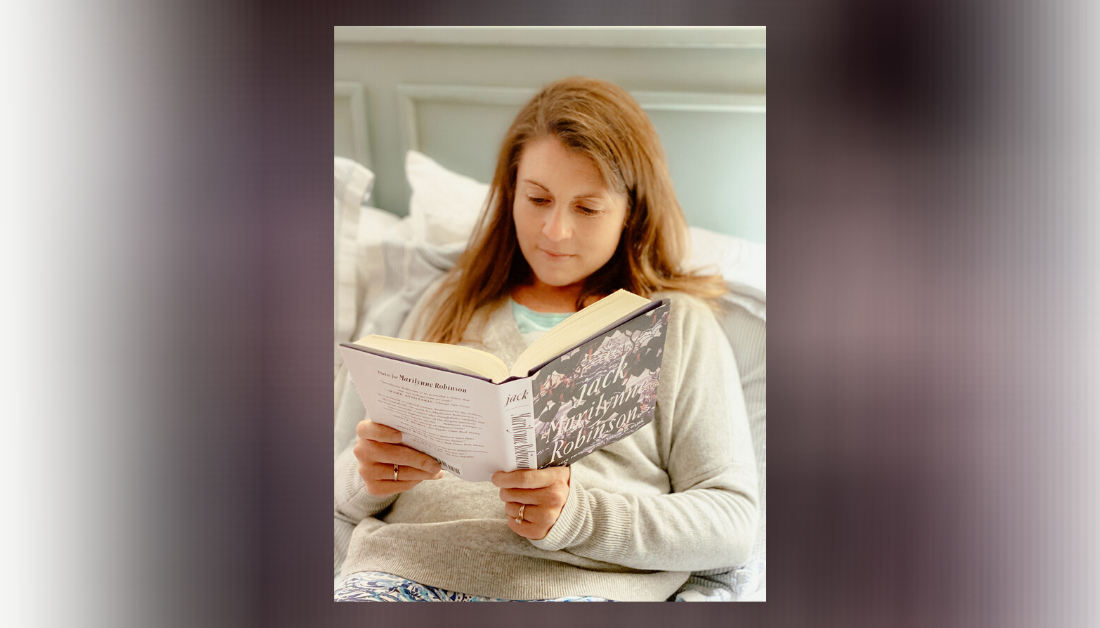 Film: My Octopus Teacher
Last weekend, Peter and I watched My Octopus Teacher, a Netflix original documentary. We loved it so much we had our kids watch it with us two days later. It's the story of a filmmaker who lives on the coast of South Africa. He's burnt out, so he decides that he will go snorkeling every day, and eventually he decides to film an octopus every day for a year. He learns things about the octopus that no one has ever known before, which is cool in and of itself, but the most profound aspect of this film comes in the relationship that develops between him and this creature. At its heart, this is a film about the relationship between attention and love.
Podcast: The Bible Project
Finally, I've needed pretty much constant reminders of the love of God this week as we walk through Covid and this election and all the rest. This podcast is a reflection on the Hebrew word that is translated "loving kindness" or "loyal love" or "steadfast love." It's a word that combines affection and action, and it describes the way God treats us. If you need that reminder too, take some time to listen. 
What books, films, podcasts, or something else is bringing you sustaining peace right now?
---
Read more with Amy Julia:
If you haven't already, please subscribe to receive regular updates and news. You can also follow me on Facebook, Instagram, and Twitter, and you can subscribe to my Love is Stronger Than Fear podcast on your favorite podcast platforms.