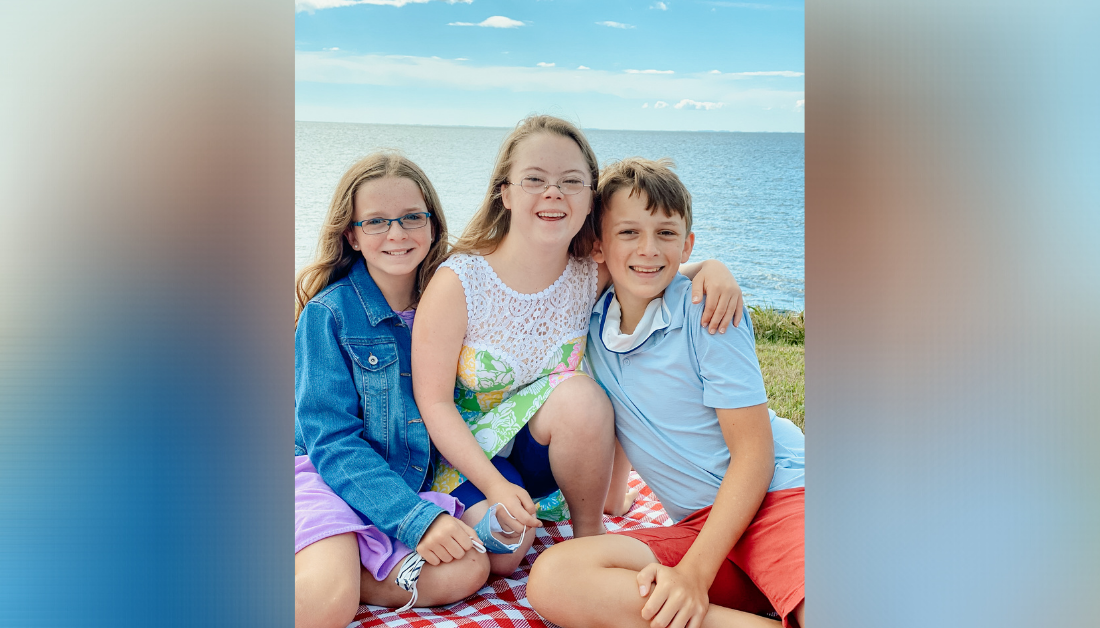 For our family, summer has been a relief. Marilee played softball and William played baseball and Penny went to summer school, in person. We spent a lot of time with our cousins, unmasked. Peter and I even hired a babysitter and spent two nights away together. It almost felt normal.
But we're heading back to school now, with masks aplenty and more stringent restrictions on our interactions with other people. I've developed a red patch underneath my left eye. When I asked the dermatologist about it, she said, "That usually happens because of stress." Even when I don't acknowledge the stress in my conscious self, my body reports it to me.
Uncertainty and Discomfort
I wish I had profound thoughts to offer or a story of overcoming the anxiety and living more and more into the hope and faith and love that I profess to believe. Like so many of us, I'm still in the middle of this story. I'm still in the learning-how-to-handle-uncertainty part. Learning how to trust God in the midst of the unpredictable.
The love and grace that I have in and of myself has run dry. All I can do now is to admit my emptiness. And wait in the discomfort of empty until the source of love and grace begins to fill me up once more.
A Lifeline of Grace
That said, I have found a lifeline in the Psalms. I've read a Psalm more or less every day since mid-March. I've prayed alongside these ancient words, finding strength and comfort and hope. I've realized that the enemies in my life are most often my own self-critical thoughts. I've realized that when I pray against injustice I'm often praying against my own passive participation in the status quo. And I've realized that the Psalmists offer a pattern for life with God:
Express the pain, confusion, doubt, and fear of the present moment,
Remember the experience of God's faithfulness in the past, and
Turn from pain to healing, from confusion to trust, from doubt to faith, and from fear to hope for the future.
We are living in a time of revelation, in which the hurts and divisions of our personal lives and our social systems are being laid bare. We are invited to name those hurts and address those divisions.
---
To go further with Amy Julia:
If you haven't already, please subscribe to receive regular updates and news. You can also follow me on Facebook, Instagram, and Twitter, and you can subscribe to my Love is Stronger Than Fear podcast on your favorite podcast platforms.