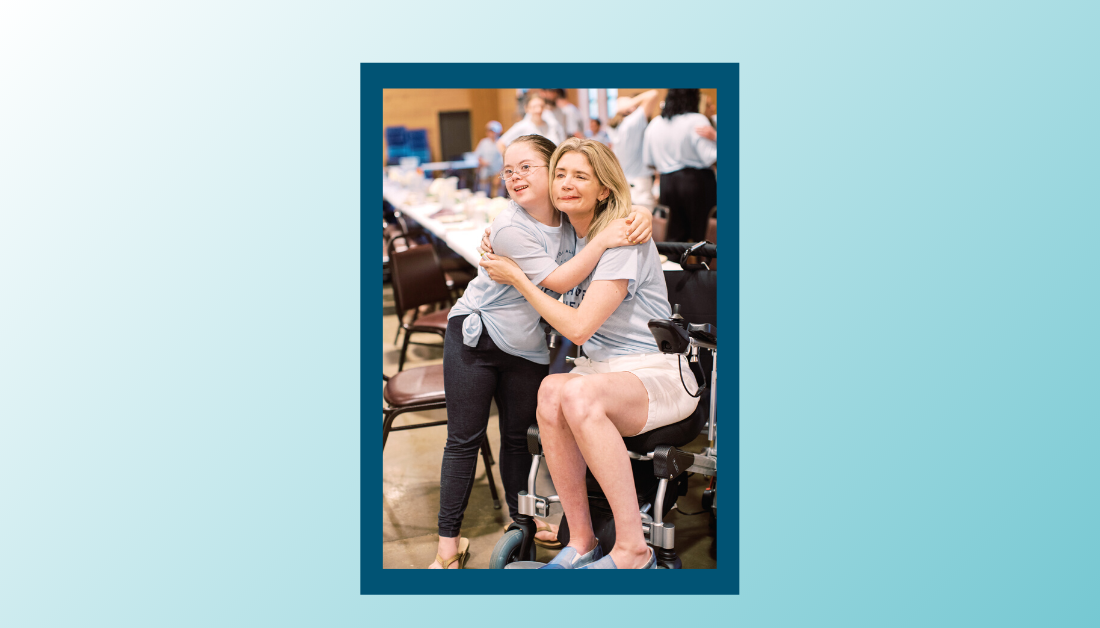 What's wrong with having Down syndrome?
It was a question I asked many years ago, when our daughter Penny was first diagnosed with an extra copy of the 21st chromosome. I still had a paradigm that disability was a sign of something being "wrong," and yet I also had this beautiful baby in my arms, and I didn't know how to reconcile the two.
I wrote about this moment in A Good and Perfect Gift and how Penny's birth gave me a whole new perspective, not just on disability, but on humanity. I was invited to share that moment over on the Hope Heals blog today. 
I also had a chance to talk with Penny now, at age 15, about these questions. We were taking a walk together, and I told her I'd been asked to share that excerpt. I was able to tell her that I now understand that she was created with a purpose. That her humanity and my humanity are the same. Created in the image of God. Experiencing the brokenness of a fallen world. Invited to live into purpose and love. 
What's wrong with having Down syndrome? Nothing more or less than being human.
…….
READ THE HOPE HEALS ARTICLE HERE.
---
Learn more with Amy Julia:
If you haven't already, you can subscribe to receive regular updates and news. You can also follow me on Facebook, Instagram, Twitter, Pinterest, YouTube, and Goodreads, and you can subscribe to my Love Is Stronger Than Fear podcast on your favorite podcast platform.