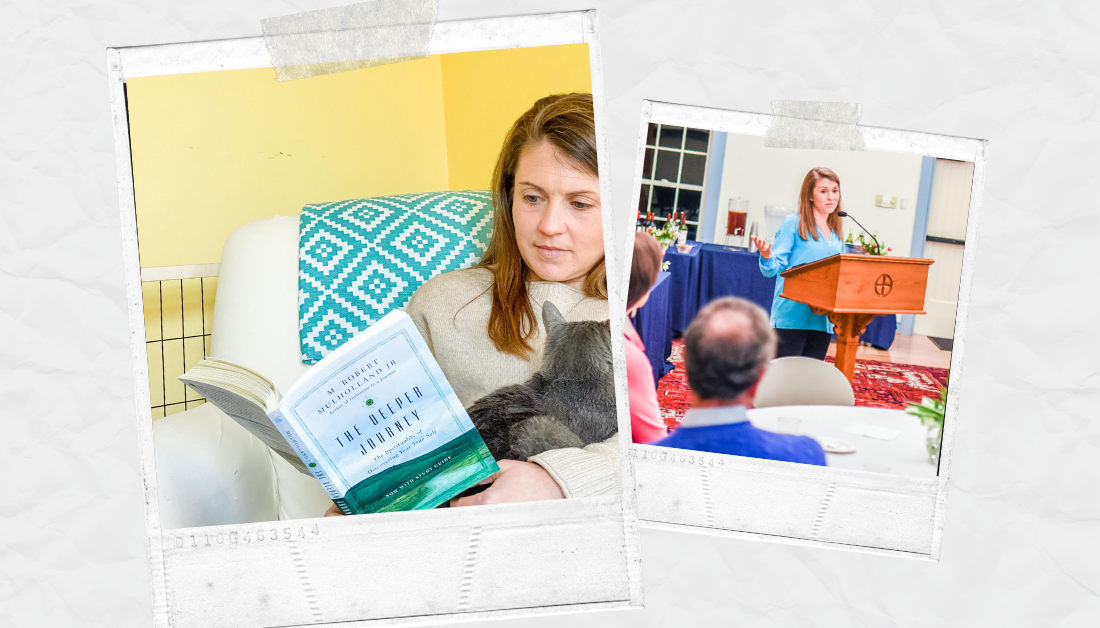 Hello friends! Welcome to this community! For those of you who are new around here, I thought I'd introduce myself. Here are three things you should know about me. I am: 
Officially middle-aged.
In love with words, especially words about God.
A cat-lover.
Officially middle-aged. I just turned 44. Honestly, every year in my 40s so far has felt like a relief. I have always overfunctioned and behaved older than I was. I skipped kindergarten and got married at 22 and never went through an adolescent rebellion. I'll take the wrinkles. I'm just glad I arrived in this place where I think I always belonged. 
In love with words, especially words about God. So I'm a reader and a writer and a speaker, and I'm happy to read and write on many topics. But I particularly love reading the Bible and learning from other writers and thinkers about who God is and how that relates to our everyday lives. 
Cat-lover. I put this one at the end of the list because I thought you might be a cat-hater who decided not to follow me anymore if I told you! But it's just true. We went for 5 years without a cat, and then we became some of those pandemic-pet people. Peppa came into our lives last fall, and now every morning she waits for me downstairs and cuddles in my lap while I journal and read the Bible and pray.
Okay, your turn. What's one thing I should know about you?
(I'll be jumping on IG stories later today for an Ask Me Anything session! Get your questions ready!)
---
To learn more with Amy Julia:
If you haven't already, please subscribe to receive regular updates and news. You can also follow me on Facebook, Instagram, Twitter, Pinterest, YouTube, and Goodreads, and you can subscribe to my Love Is Stronger Than Fear podcast on your favorite podcast platforms.