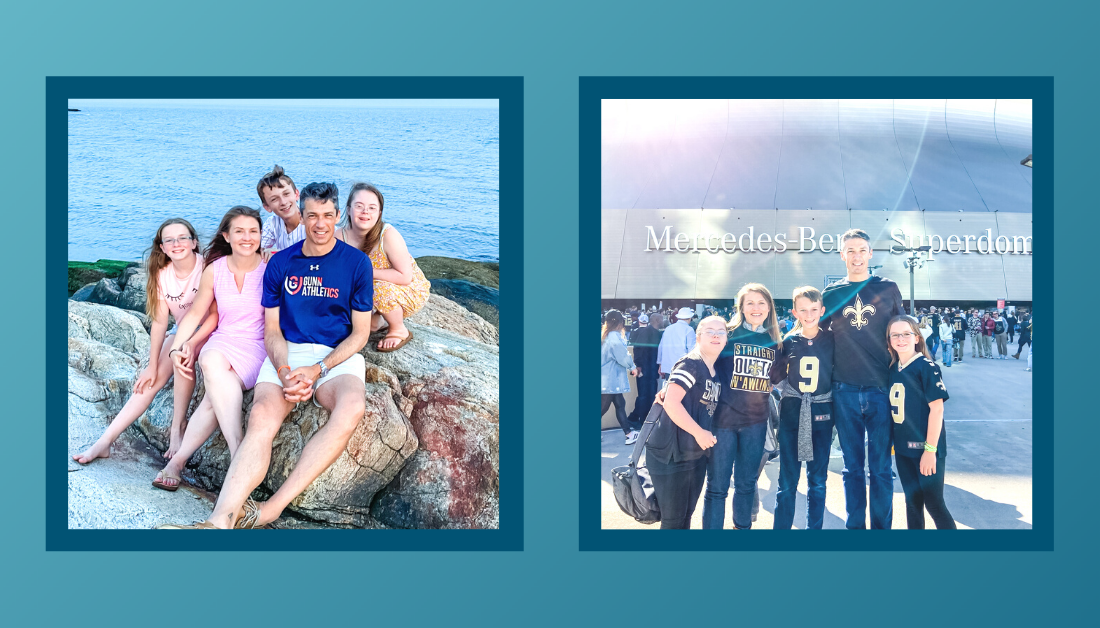 It is so fun and encouraging to watch this community grow. I love learning from you all and hearing where you're coming from. Recently, we've had hundreds of new people begin following this account, so I did want to introduce myself, including giving some random facts about me. I'd love to hear a little about you too!
The Basics About Me
I'm a writer, speaker, and teacher about faith, family, and disability. I have a book coming out in March with Herald Press called To Be Made Well: An Invitation to Healing, Wholeness, and Hope. I also have three kids: Penny, age 15, William, age 13, and Marilee, age 10. And I am happily and gratefully married to Peter.
Some Fun Facts About me
I am addicted to medicated chapstick. The kind with the light blue label. I buy it in bulk and make sure it is nearby at all times. Purse, car, bedside table, kitchen counter, desk.
.
Attending professional sporting events makes me angry. I love it when our family attends sporting events without me. I love that they enjoy cheering on teams together. But the amount of time and energy and money it takes for me to sit through a game wears me out to the point that I get mad at everyone around me and start judging everyone for eating crappy food and spending money on the tickets and idolizing athletes and then I end up despairing over the state of American society. So we have learned that I should just not go to said games!
.
After years of dithering, I have finally begun the ordination process in the Evangelical Covenant Church.
.
I am short. It's strange to realize that people who meet me online wouldn't know this! I'm 5' 1''. William now towers over me and Marilee is on her way. Penny has reached her full height at 4' 6'', so we are enjoying our petiteness together.
.
I am a Bible nerd. Luke is my favorite book of the Bible. My dream for middle-age is that I learn how to read the New Testament in Greek. 
How about you? 
---
Learn more with Amy Julia:
If you haven't already, you can subscribe to receive regular updates and news. You can also follow me on Facebook, Instagram, Twitter, Pinterest, YouTube, and Goodreads, and you can subscribe to my Love Is Stronger Than Fear podcast on your favorite podcast platforms.