Our need for healing is both universal and particular. We all need healing. And yet we carry particular wounds. Shame, guilt, fear. Pain, disease, hurt. Hurt we have caused and hurt that has happened to us. We also bear brokenness that goes beyond our individual stories, whether we bear the brokenness of intergenerational family trauma, the brokenness of communities ravaged by discrimination or violence or other forms of harm. 
We don't all share the same pain, but we share the same need for healing.
And Jesus, the wounded healer, comes to each of us and for all of us with the compassion and comfort and care that we need.
"We all need healing from Jesus. And Jesus' healing is for all of us."

– To Be Made Well, March 2022, Herald Press
Launch Team
There is still time to join the launch team for To Be Made Well! Registration closes on Saturday, Feb. 5. 
As part of the team, you'll receive:
A FREE digital copy of the book

Exclusive access to Q&A with me
An online community reading and discussing the book together via a private Facebook group
Digital content
A Zoom launch party I'm hosting with Katherine Wolf, author and founder of HOPE HEALS, on March 14
And some surprises along the way!
(I'm so excited for our LIVE Q&A discussions to start next week, but I hope you'll join the launch team even if you can't attend the LIVE sessions. We will post the recordings!)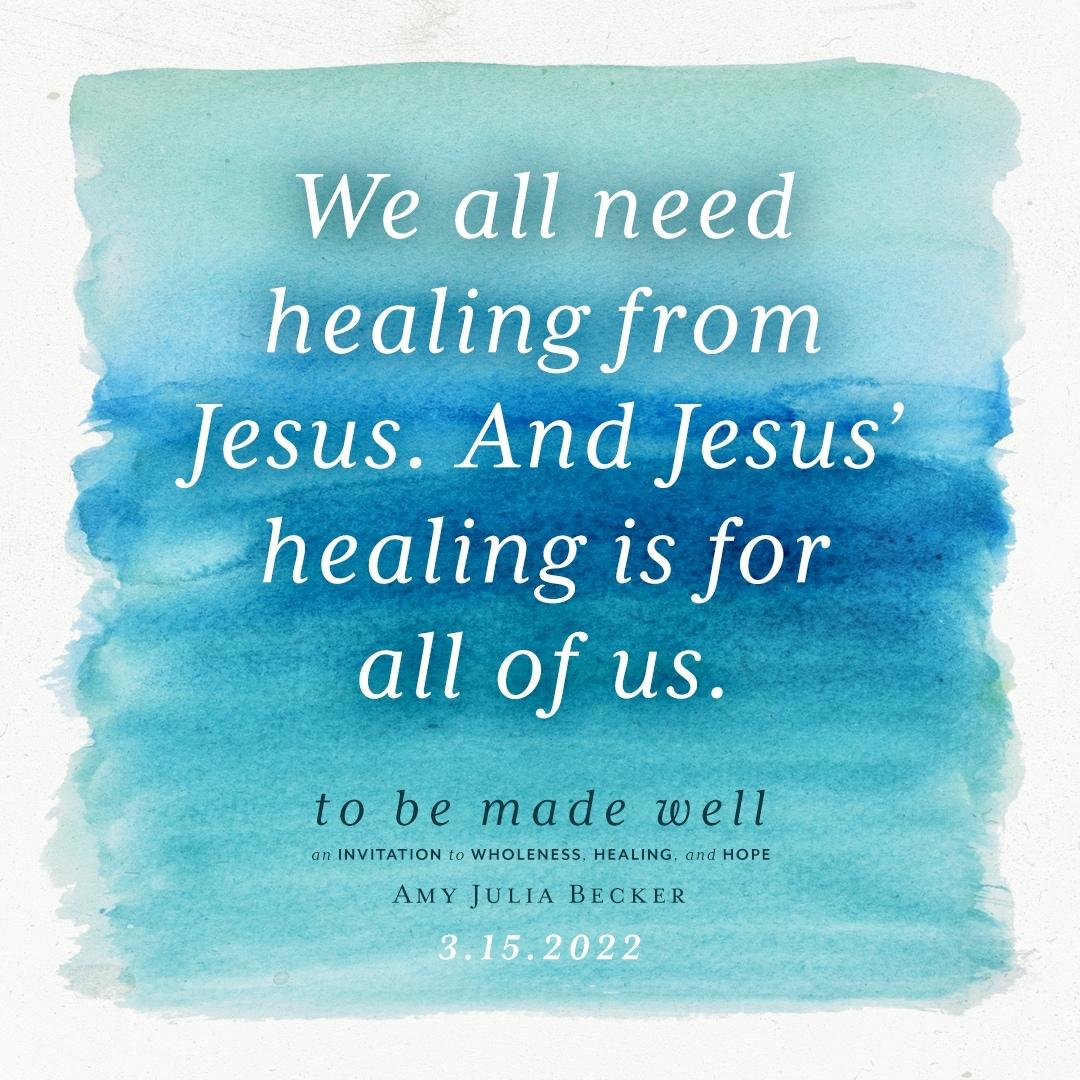 ---
Learn more with Amy Julia:
If you haven't already, you can subscribe to receive regular updates and news. You can also follow me on Facebook, Instagram, Twitter, Pinterest, YouTube, and Goodreads, and you can subscribe to my Love Is Stronger Than Fear podcast on your favorite podcast platform.