Lately, I've been sending a text once each week to our whole family to check in on how everyone is doing. I used to just ask a generic, "How is everyone doing today?" and I didn't get much response. But recently I've been asking them to use two words to describe how they are doing, and they all respond every time.
We get words like grateful, excited, tired, exhausted (lots of variations on tired!). It's both low-stakes and highly personal. This little window into our kids' worlds gives me a sense of how I can pray for them and connect with them and love them well. It gives me a springboard for conversation. It gives me a chance to reflect on my own state of mind and being. It helps me recognize the "and" of our lives. It also gives us a chance to giggle at Peter. His response was so long (not at all two words) that I can't even include it in the screenshot below.
I also used this prompt as a dinner table question with a group of high school students this week when I asked them for two words to describe their fall so far. I heard things like stressful, fun, new, and exciting. 
So if you're looking for a little way to connect—with your kids or your friends or other family members or even yourself—maybe start small. Two words can say a lot.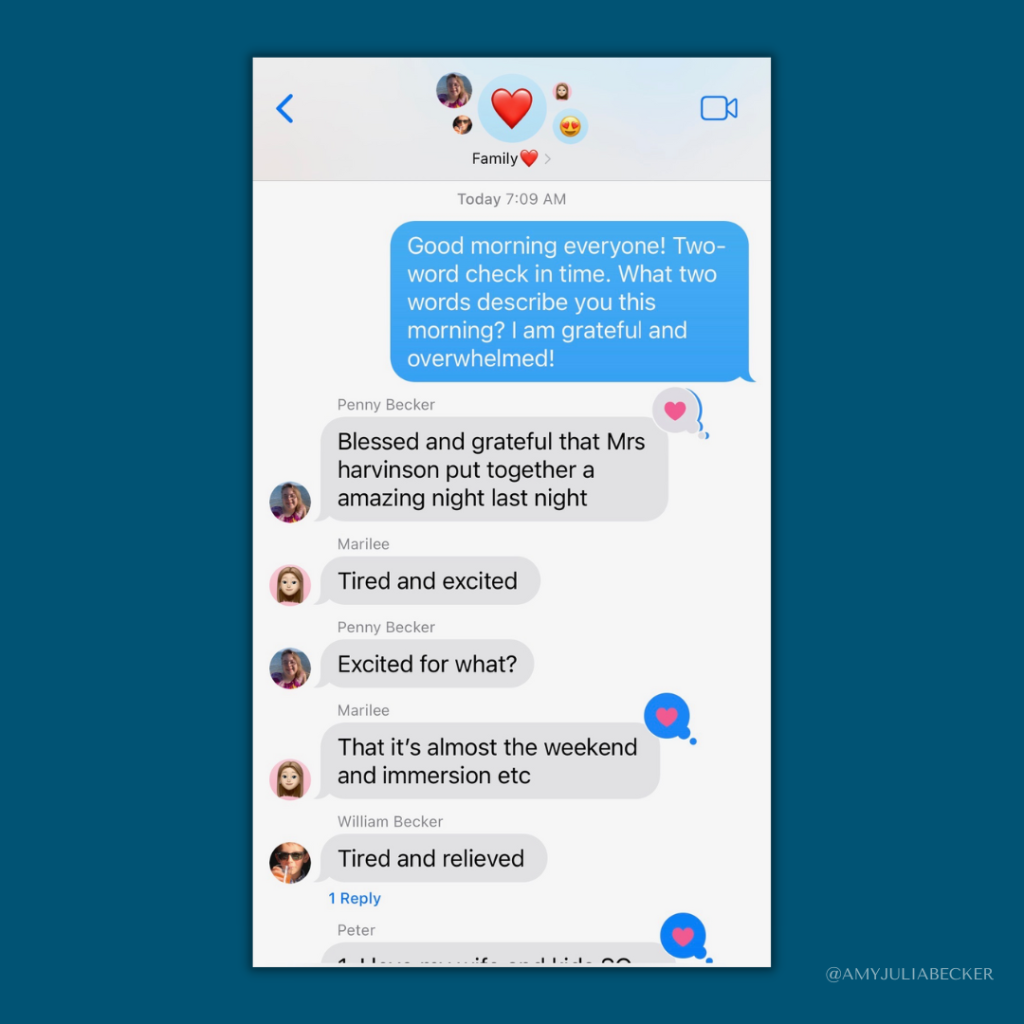 ---
More with Amy Julia:
If you haven't already, you can subscribe to receive regular updates and news. You can also follow me on Facebook, Instagram, Twitter, Pinterest, YouTube, and Goodreads, and you can subscribe to my Love Is Stronger Than Fear podcast on your favorite podcast platform.