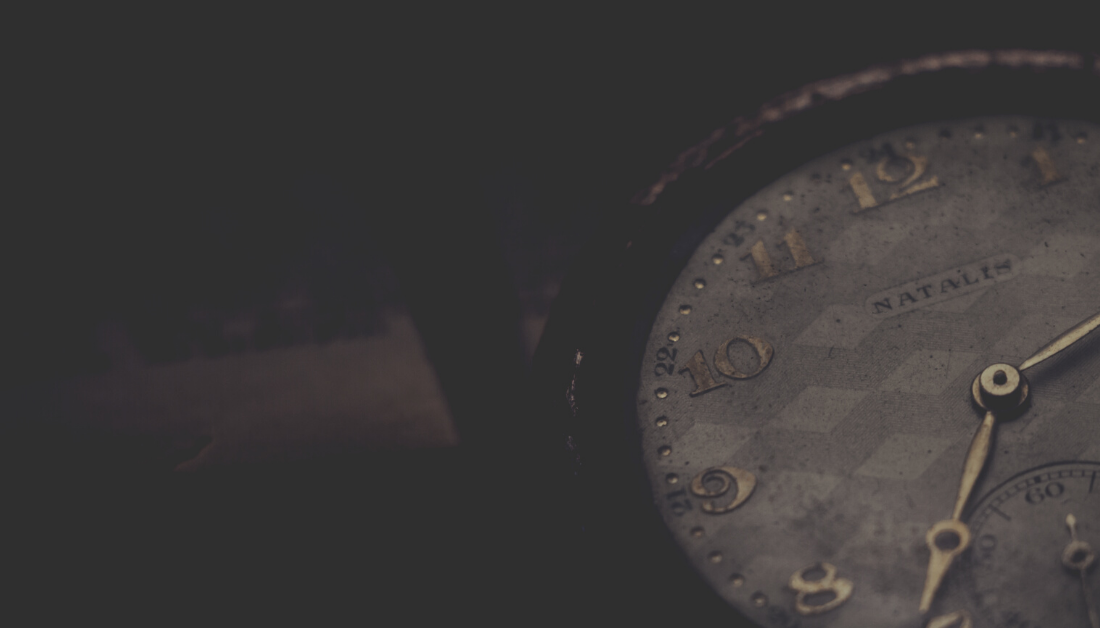 Every day, I fight against time. 
I see time as an adversary. I try new tactics to see if I can somehow win, today, and fit in all the things I want:
the quiet hour (or more, I'd take more!) in the morning to journal and pray and read the Bible and read something else

another hour for exercise

another hour for waking up the kids and being present for them as they get ready for school.
There are the pragmatic things: time to write social media posts and prepare for podcasting and respond to email and keep the laundry going.
The list goes on: in my ideal world, I'd read poetry every day and do yoga and take a walk with a friend and watch something great on Netflix and connect with each member of my family and get plenty of sleep. 
I would exist in limitless time, if I could.
The Clock Is My Humility
But, as my friend John said in Bible study a few weeks ago, "The clock is my humility."
The clock humbles me. The clock tells me that I am indeed a limited, vulnerable, needy human being. That I cannot do it all or have it all or manage it all or achieve it all. That I am invited to receive my humanity as a gift and trust the limits that have been placed upon me in this body, this family, this town. 
The clock returns me, over and over, to Paul's reminders to the earliest followers of Jesus, "Love is patient."
And so the humbling work of living in time is also the invitation to learn to live with gratitude and joy within the limits of time.
The humble work of living in time is the invitation to be patient with this body, this family, this town, this beautiful, limited life I have been given.
---
Learn more with Amy Julia:
If you haven't already, you can subscribe to receive regular updates and news. You can also follow me on Facebook, Instagram, Twitter, Pinterest, YouTube, and Goodreads, and you can subscribe to my Love Is Stronger Than Fear podcast on your favorite podcast platform.