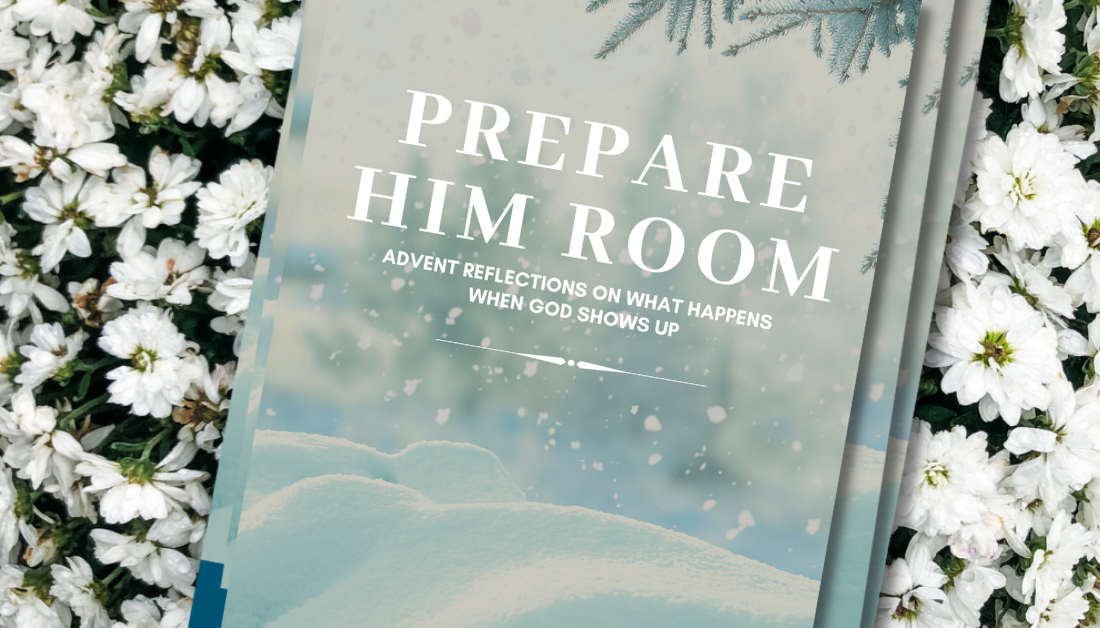 I love the spiritual side of Christmas. I'd love to offer you a way to remember and reflect on the spiritual side of Christmas this year too. (I know it's early, but I'm bringing this up now so you can have a daily guide through the whole month of December.)
Advent Devotional
I've written a devotional book called Prepare Him Room for the season of Advent (a time of preparation for Jesus' birth). Prepare Him Room is available in paperback, and you'll want to order it in the next few weeks in order to have it in time for the Advent season. This book walks you through the stories in each of the four gospels about how Jesus came into the world and includes a short reflection on each of the passages that connects to everyday life.
Discussion Questions
If you order one, you will also receive a free set of discussion questions by email for personal or group reflection. (If you ordered a book last year, let me know if you would like to receive this year's free discussion questions!)
I hope and pray Prepare Him Room will help many of us do exactly that—in the midst of the hustle, to make room for the holy, in the midst of the noise, to make space for the whisper of the Spirit, and, in the midst of the temporary worries, to make time for the eternal.