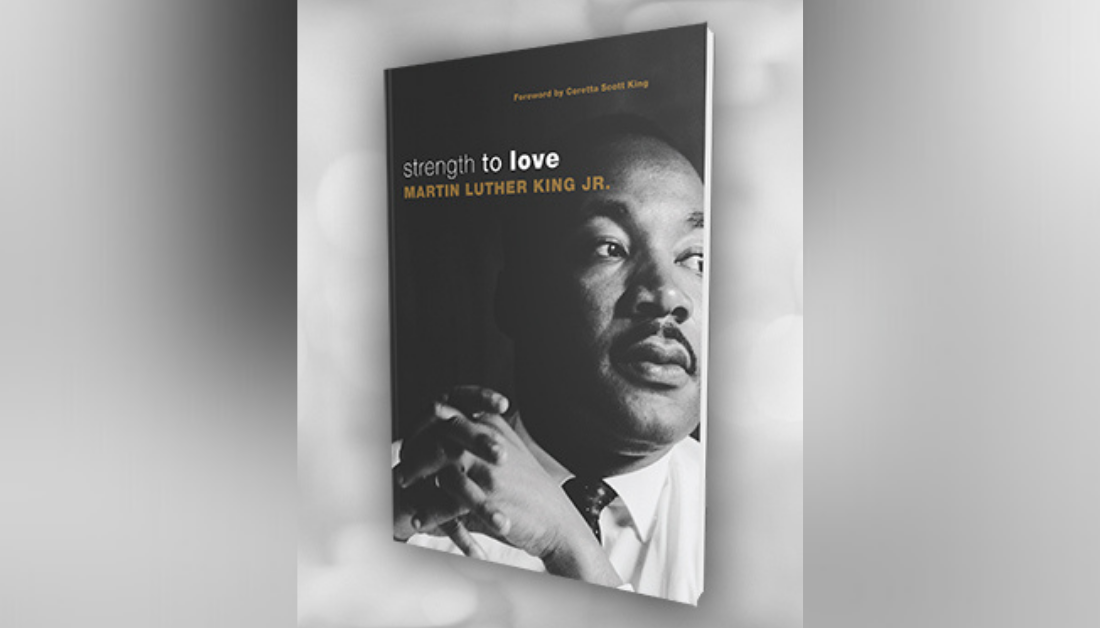 Sometimes I forget that Martin Luther King Jr. was a preacher and a pastor, concerned about the practical, real-life, soul-health, spiritual well-being of his congregation. But his message of nonviolent resistance, including in his book Strength to Love, is only more powerful and practical when I remember his vocation.
As we walk through ongoing reports of police violence against Black and brown men and boys, as we await the verdict in the trial of Derek Chauvin, as we continue to mourn the centuries of injustice and despair around racism throughout our nation, his words have been a comfort and a challenge to me.
Strength to Love
I've been reading his book Strength to Love, and the pastoral aspect of his ministry comes through on every page. Each chapter emerges out of a biblical text, like a sermon. Each chapter invites me to deeper spiritual sustenance. And each chapter challenges me to live differently, with more love, more justice, more grace. 
Here are a few of the quotes from Strength to Love that resonate with me:
"Nonviolent resistance combines tough mindedness and tenderheartedness and avoids the complacency and do-nothingness of the soft minded and the violence and bitterness of the hardhearted . . . God has two outstretched arms. One is strong enough to surround us with justice, and one is gentle enough to embrace us with grace." 

"Will we march only to the music of time, or will we, risking criticism and abuse, march to the soulsaving music of eternity?"

(In reference to Jesus' parable of the Good Samaritan) "In the final analysis, I must not ignore the wounded man on life's Jericho Road, because he is a part of me and I am a part of him. His agony diminishes me, and his salvation enlarges me."

"I can never be what I ought to be until you are what you ought to be, and you can never be what you ought to be until I am what I ought to be."

"Jesus called the rich man a fool because he failed to realize his dependence on God."

"Science can give us only physical power, which, if not controlled by spiritual power, will lead inevitably to cosmic doom." 

"The means by which we live have outdistanced the ends for which we live. Our scientific power has outrun our spiritual power. We have guided missiles and misguided man. Like the rich man of old, we have foolishly minimized the internal of our lives and maximized the external."

"Our hope for creative living lies in our ability to reestablish the spiritual ends of our lives in personal character and social justice."
---
To read more with Amy Julia:
If you haven't already, please subscribe to receive regular updates and news. You can also follow me on Facebook, Instagram, Twitter, Pinterest, YouTube, and Goodreads, and you can subscribe to my Love Is Stronger Than Fear podcast on your favorite podcast platforms.