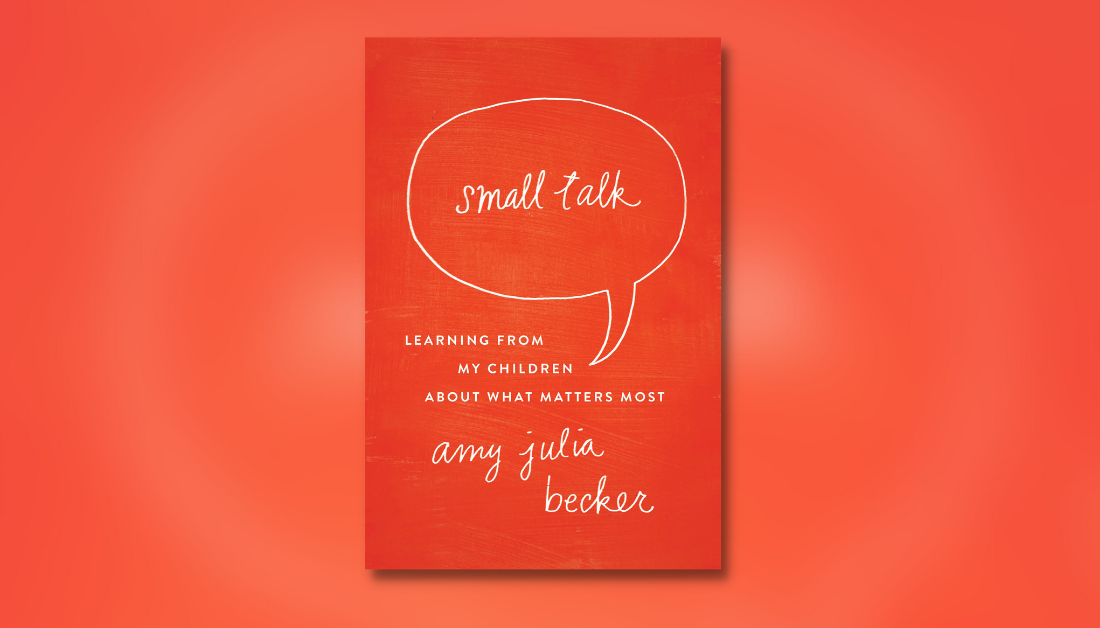 I got to hold a baby yesterday. A bright-eyed baby who smells soft and sweet (I know—how does someone smell soft, but she really did) and who cries and grabs and looks all around and seems content to bounce and observe the whole world all day long. 
Our youngest child is ten now, so the days of aching backs and bleary-eyed nights and the wonder and loneliness of sustaining a child's life with my very own body are over for me now. 
I was so happy to hold that beautiful baby yesterday. So honored. So grateful that she has come into the world in all her vulnerability and giftedness.
And I am so very glad that we are in a different phase of family life. 
I learned a lot from being the mother of very young children. I tried to hold it all together. And then I fell apart. And then I became a little bit more of the person God made me to be through the humbling work of loving and serving these three small humans even when I didn't want to.
Small Talk Book Birthday
I wrote about all that in my book Small Talk: Learning from My Children about What Matters Most. Today is the SEVENTH anniversary of the publication of that book.  
SMALL TALK GIVEAWAY
To celebrate, I'm giving away TWO copies of Small Talk! If you're the winner, I'll mail one copy to you and one copy to whomever you choose (your friend, niece, daughter, neighbor, etc). Go to my post on Instagram today for all the details!
---
Learn More with Amy Julia
If you haven't already, you can subscribe to receive regular updates and news. You can also follow me on Facebook, Instagram, Twitter, Pinterest, YouTube, and Goodreads, and you can subscribe to my Love Is Stronger Than Fear podcast on your favorite podcast platform.