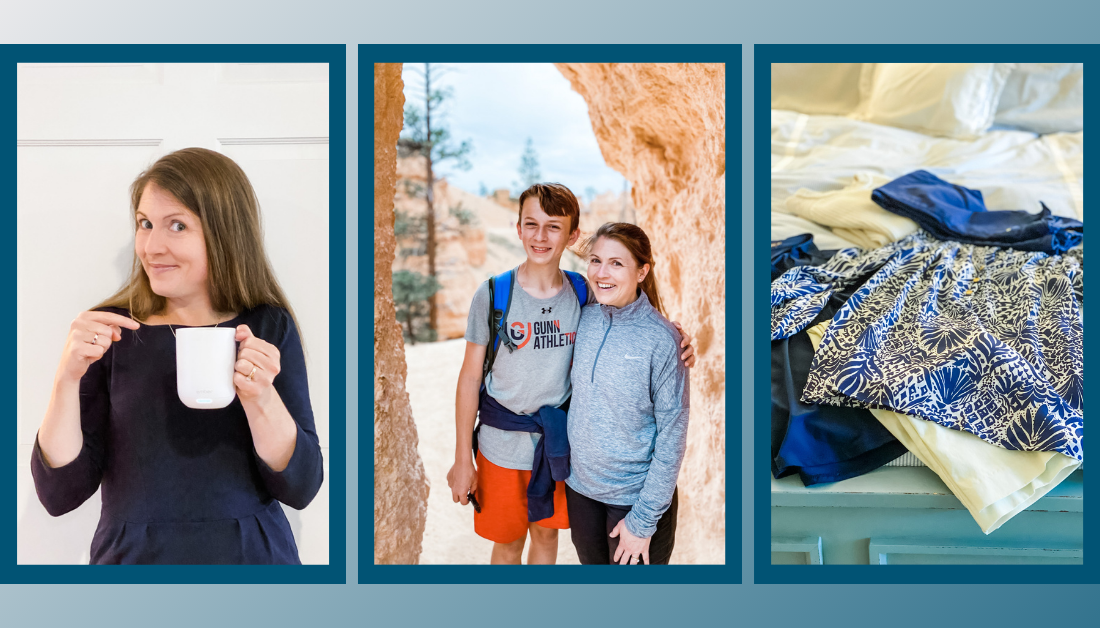 Three quirky things to know about me:
My wardrobe is becoming entirely composed of white and navy blue.
When I traveled to Florida to speak last weekend, I brought five outfits. Only then did I notice that every item of clothing was, you guessed it, white or navy blue. 
When I laugh, my shoulders jiggle.
Everything else stays still. Our kids have recently noticed this trait, which only makes all of us laugh more.
I am an evangelist for everything I love.
So, yes, I like telling people about Jesus in the conventional sense of the word evangelist (not the political sense, the sense of sharing good news). I also enjoy sharing the good news of things like Ember mugs, Intuition razors, and Dryel dryer sheets. And the podcasts and books I'm enjoying, which you can find about once a week in a post around here. 
There's also the more conventional bio: I write books and teach and speak about faith, family, disability, and what it means to be human. I live with my husband Peter and our three kids—Penny, Marilee, and William—in western Connecticut. 
How about you? What are you an evangelist for? What happens when you laugh? What's your favorite color of clothing?
---
Learn more with Amy Julia:
If you haven't already, you can subscribe to receive regular updates and news. You can also follow me on Facebook, Instagram, Twitter, Pinterest, YouTube, and Goodreads, and you can subscribe to my Love Is Stronger Than Fear podcast on your favorite podcast platform.