I am so grateful for the early readers who were willing to endorse To Be Made Well. Thank you, Heather Avis, for taking the time and for your encouraging words!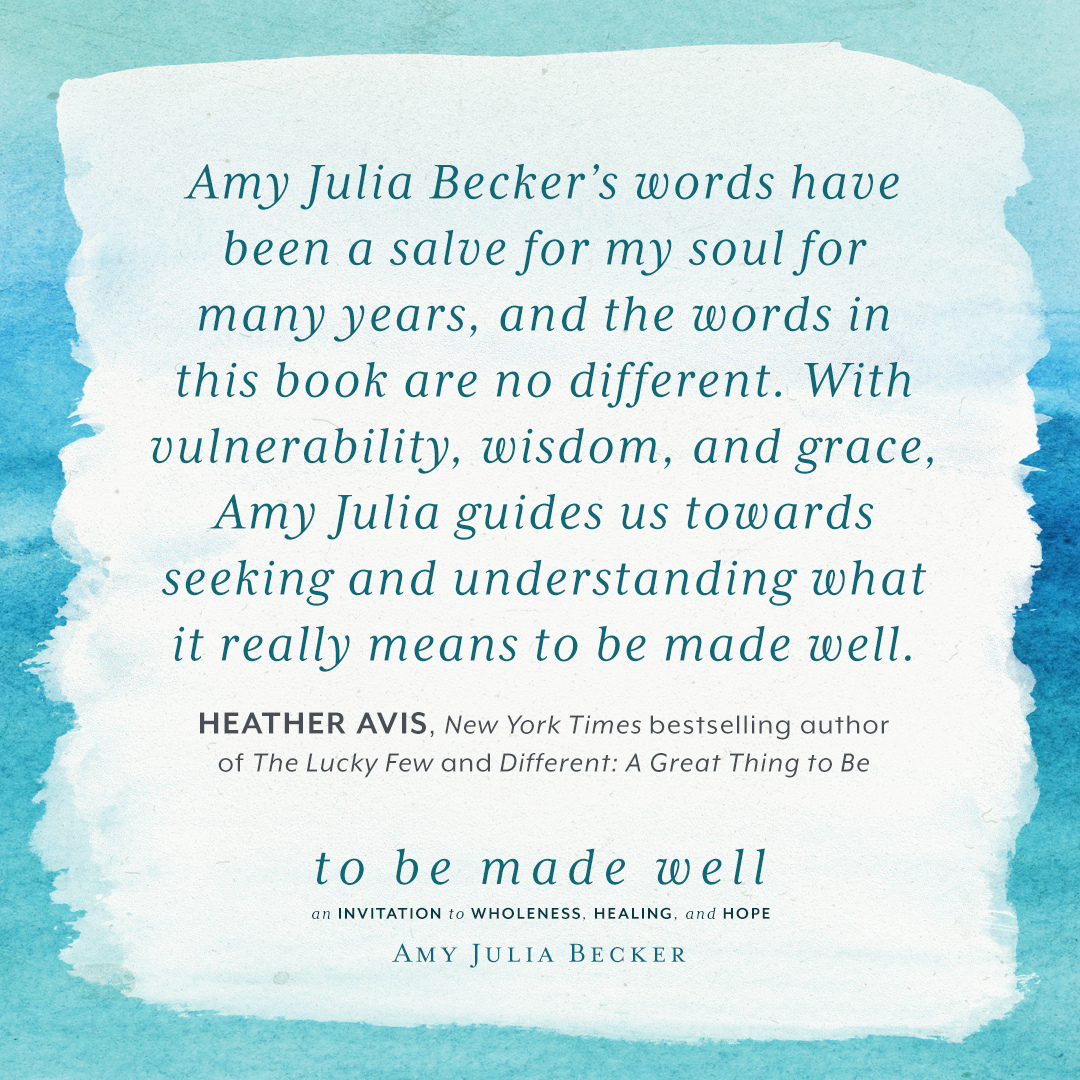 (And if you don't know Heather's work, check out
The Lucky Few
—book, podcast, and wonderful space where you can "shout the worth of people with Down syndrome" and broaden your vision for what life with Down syndrome looks like.)
---
Pre-Order!
Would you help me spread the word about T
o Be Made Well
by pre-ordering? Release day is next month! Retailers and algorithms pay attention to pre-orders, so early purchases are so helpful to authors. (Pre-order
here
) As a thank you, I have some pre-order freebies for you…digital downloads, printables, plus several openings for an exclusive Q&A session with me and your book club.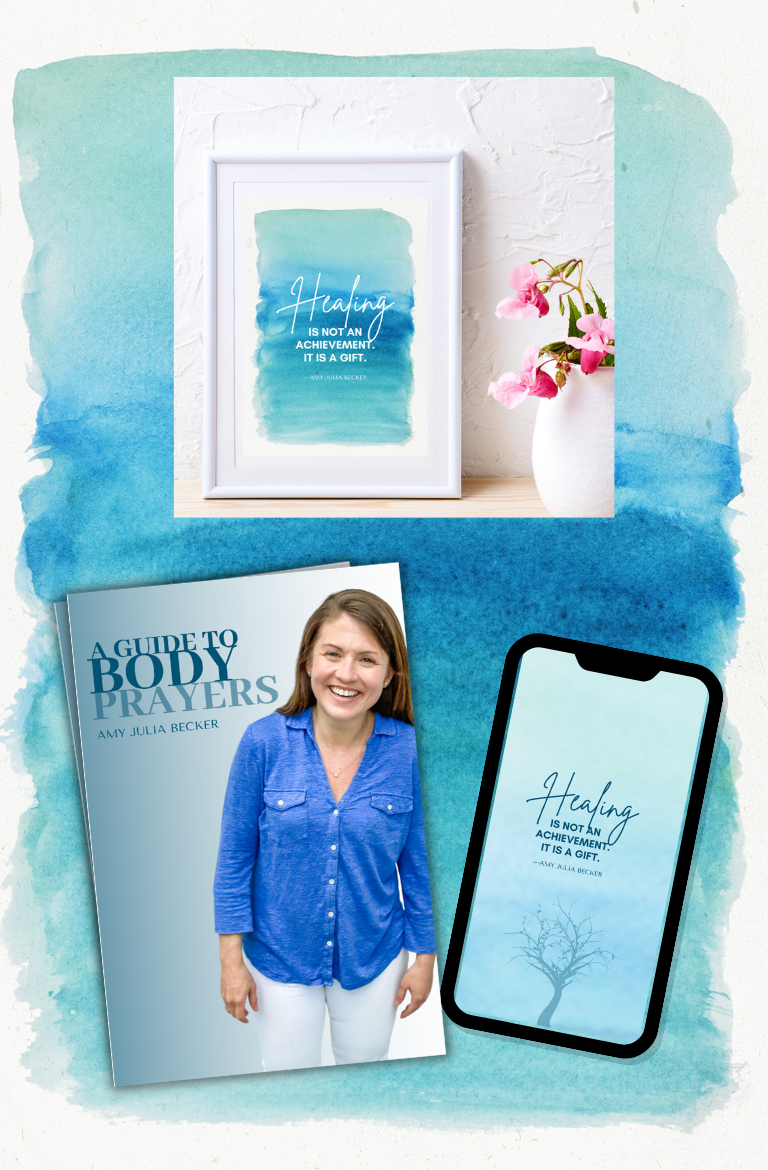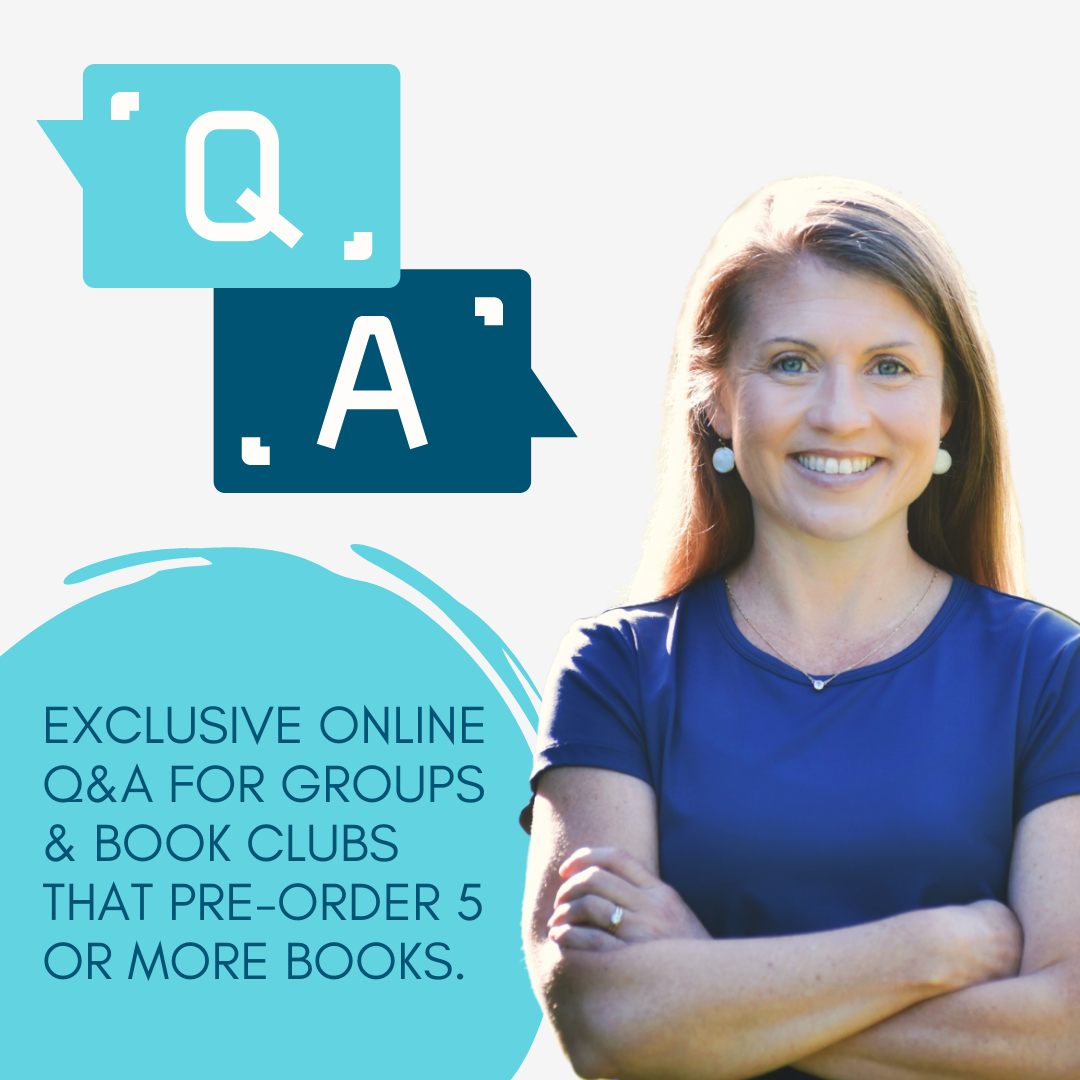 "Amy Julia has been a person whose words have been a salve for my soul for many years and the words in this book are no different. With vulnerability, wisdom, and grace Amy Julia guides us towards seeking and understanding what it really means to be made well. I hope everyone reads this book."

-Heather Avis: New York Times Best Selling Author