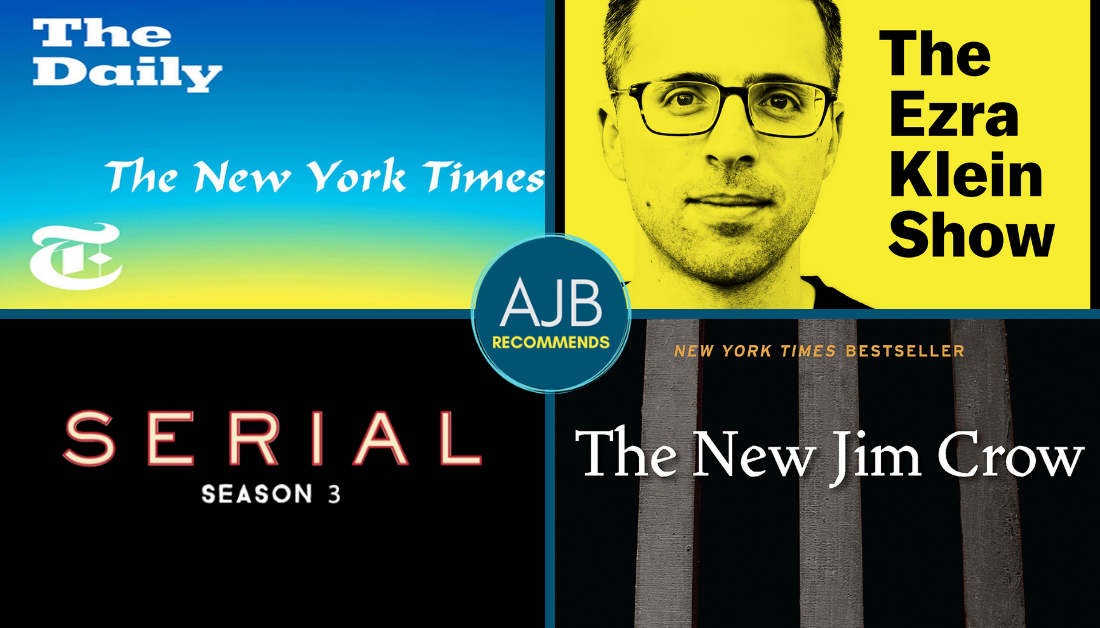 Anyone paying attention to the news in recent months will know there's a huge debate raging over the role of the police in society. This debate around criminal justice is linked to other issues related to America's immigration system, our prison system, our school systems, and our legal defense system. 
Sometimes it seems as though the different "sides" of this issue interpret the same data in strikingly different ways. Sometimes it seems as though there are only radical positions—defund the police? Militarize the police! But there are lots of people who are thinking and writing and enacting change in this area who can help us learn more and advocate better. 
If you're interested in learning more about criminal justice, here are a few books, films, and podcast episodes I recommend (in addition to the conversation I had with Dominique Gilliard earlier this week and his book, "Rethinking Incarceration.")
Podcasts About Criminal Justice
The Ezra Klein Show
Ezra Klein has hosted two conversations in the past few months that have reshaped my understanding of the problems facing police officers, the nuances of trying to understand systemic bias, and the paradigm shift we need in order to reimagine a more just society with more safety for police and the communities they seek to serve. In this conversation with Ta-Nehisi Coates, they consider how a paradigm of non-violence and de-escalation would change policing. In this conversation with Phillip Atiba Goff (episode 362), they talk about how to better understand bias and policing. 
The Daily
The New York Times' The Daily podcast has also enhanced my understanding of this issue and the complexities police face under our current model of policing. Last week's reporting on Daniel Prude's death, as well as their two-part series on Breonna Taylor's death, both offered real-life stories that bring these policy issues to life.
Serial
I've mentioned this before, but Serial's Season 3 also provides an amazing look at many angles of the justice system.
Books and Films About Criminal Justice
Michelle Alexander's "The New Jim Crow" and Bryan Stevenson's "Just Mercy" (and the films they both inspired—"13th" and "Just Mercy") are all helpful in understanding the history that has led us to our current state of mass incarceration. James Foreman's "Locking Up Our Own" is an additional helpful study in how African-American leaders participated in our current sentencing and crime laws, the injustice of many of those laws, and how we can make change. 
Bottom Line
For me, the bottom line is that our criminal justice system is broken on many many levels. That can feel totally overwhelming, or it can be an invitation to participate in one small aspect of reform. As Dominique says on this week's podcast, if lots of people do their small part, we will see change.
---
To go further with Amy Julia:
If you haven't already, please subscribe to receive regular updates and news. You can also follow me on Facebook, Instagram, and Twitter, and you can subscribe to my Love is Stronger Than Fear podcast on your favorite podcast platforms.