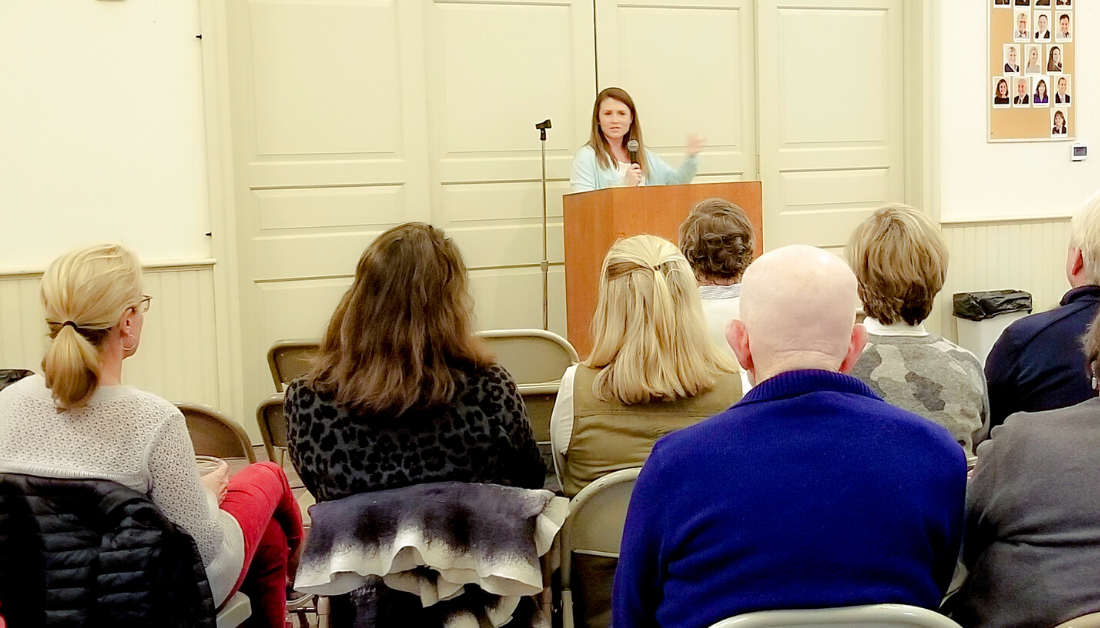 Today I expected to be speaking at the Festival of Faith and Writing in Grand Rapids, MI. I was planning a new talk about the relationship between love and justice, and I was excited to share some thoughts about how injustice keeps us from experiencing the fullness of the love of God for ourselves and for our neighbors. 
Postponed Events and Gratitude
The Festival, as with every other speaking event on my calendar (as with graduations, sports seasons, concerts, etc. etc.), was postponed until April of 2021. I'm grateful that I'll still have the chance to speak. I'm grateful to be home with our kids right now. I'm also grateful that technology allows me to continue to speak and connect with people through the Love is Stronger Than Fear podcast. 
Postponed Events and Grief
But I am also grieving the loss of these events. I love being with people in person, and I love what happens when we gather together. One month ago, I was speaking at Trinity Episcopal Church in Southport, CT, about White Picket Fences and how we can participate in God's loving action to heal our communities of social divisions. Recently, the rector of Trinity sent me this photo above and a note of thanks for our night together. I look back on that evening with a mixture of gratitude and grief.
I suspect that these recent weeks of social distancing, economic insecurity, and medical concern have left many of us in a place of both gratitude and grief. They are two poles of human emotion, two poles of genuine human experience. When we are numbing ourselves, overworking ourselves, or entertaining ourselves, we can ignore or avoid the grief. We often also miss the gratitude. But now, many of us are living in that uncomfortable reality of our very vulnerable humanity. We live with gratitude. And with grief. 
What are you grieving today? What are you grateful for?
………
Want to read more? Here are some suggestions:
If you haven't already, please subscribe to receive regular updates and news. You can also follow me on Facebook, Instagram, and Twitter, and you can subscribe to my Love is Stronger Than Fear podcast on Apple Podcasts, Google Podcasts, and Spotify, as well as other platforms.