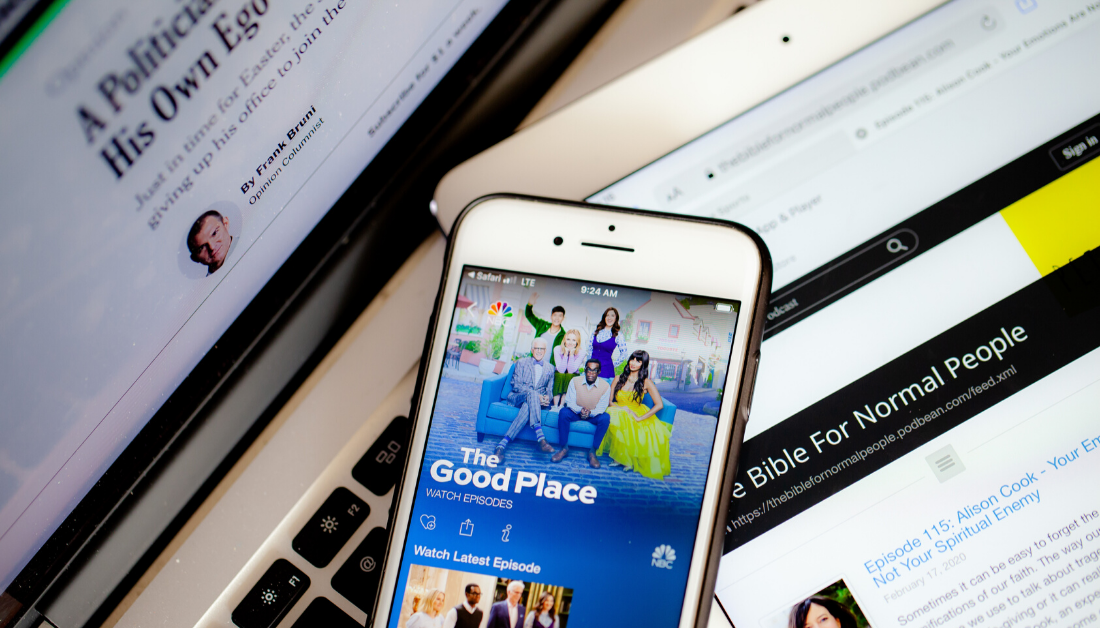 If you're wondering what to read, listen to, or watch this weekend, I have recommendations for you!
Reading Recommendation
It's hard to believe that a rising political star, who also happens to be blind, would decide to renounce a life of success and ambition and embrace life as a priest in service to others. But that's what Cyrus Habib has done. Not only that, I read about it in the New York Times, and the article begins with these sentences: "In the market for Easter Sunday inspiration? Try the parable of the blind man who gave up political glory for Jesus Christ." In a time when many people are thinking about what matters most, this story is both inspiring and challenging in all the best ways. 
Listening Recommendation
I skipped this episode of The Bible for Normal People when it came out in February. I can't remember exactly why–probably because I (wrongly) thought that a conversation about emotions and the Bible didn't apply to me. But I'm really glad I missed it then because I got to learn from Alison Cook's gracious wisdom now. Especially in a moment when many of us are facing "negative" emotions like fear and grief, this conversation provides great guidance in how to understand and deal with emotions from a Christian perspective. 
Watching Recommendation
As I mentioned on this week's podcast, we've been watching The Good Place as a family recently. Each episode is funny and thought-provoking, and every member of our family enjoys it (though it is definitely crossing lines of appropriate content with our 9-year-old #youngestchild). Each episode is also only 22-minutes, which makes it a perfect way to cap the day. The premise of the show is that Eleanor Shellstrop (played by Kristen Bell) has mistakenly been transported to "the Good Place," the place where exceptionally good people go after they die. She needs to try to figure out how to become a good person in order to try to stay there rather than be found out and end up in the Bad Place. And watching it just might get your kids to wonder out loud about what it would be like to want to serve each other in love (that story is on the podcast if you're wondering…)
…….
Read, Listen, Watch! Here are some more suggestions:
If you haven't already, please subscribe to receive regular updates and news. You can also follow me on Facebook, Instagram, and Twitter, and you can subscribe to my Love is Stronger Than Fear podcast on Apple Podcasts, Google Podcasts, and Spotify, as well as other platforms.