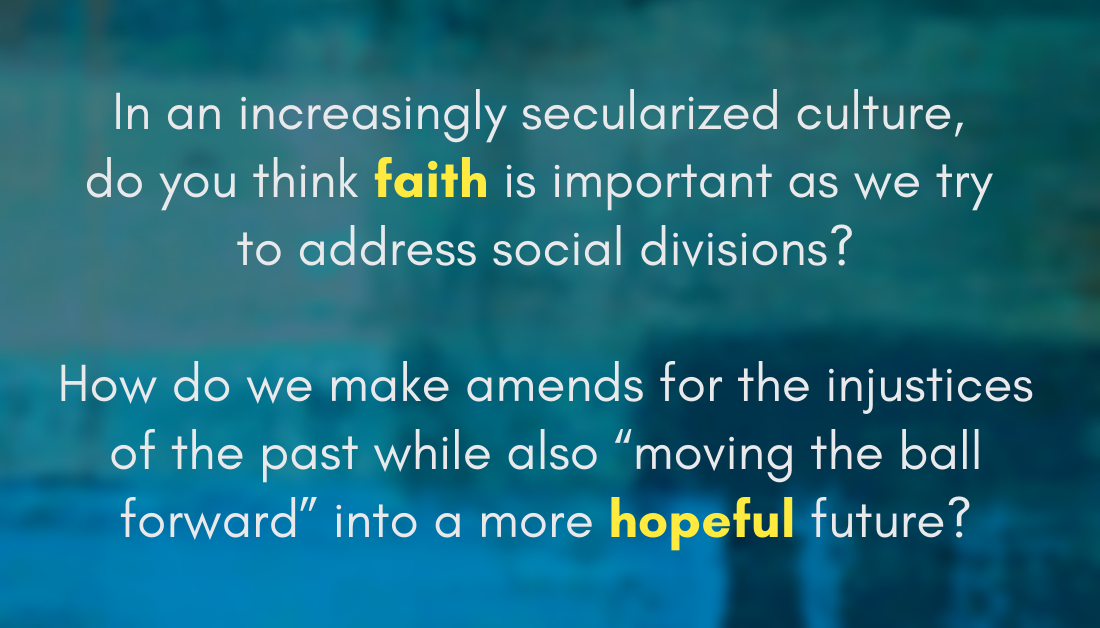 It was a dreary night outside, and a warm welcome inside the library of Trinity Episcopal Church in Southport, CT Tuesday night. After a winter of traveling south to talk about race, justice, privilege, and the lines that divide us, I loved being able to gather with people here in Connecticut to address these topics and discuss how to participate as a community in the work of healing.
⁠
Some of the questions they asked about participating in their community's healing included:⁠
⁠
In an increasingly secularized culture, do you think faith is important as we try to address social divisions?⁠
⁠
How much are anxiety and fear causing us to stay divided?⁠
⁠
Have you seen differences in response to your message in different parts of the country?⁠
⁠
How do we make amends for the injustices of the past while also "moving the ball forward" into a more hopeful future?⁠
⁠
We had a great conversation, and once again I felt honored to get to play a small part in one community's work to acknowledge the harm of social divisions, reach out for help, and participate in healing.⁠
If you haven't already, please subscribe to receive regular updates and news. You can also follow me on Facebook, Instagram, and Twitter.