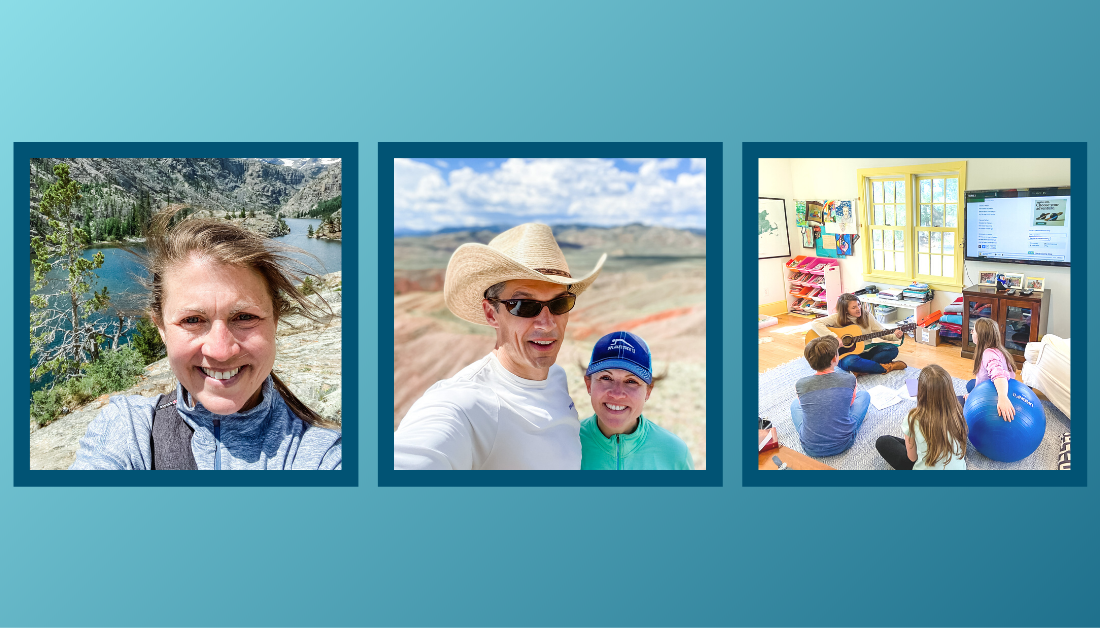 It is so fun that this community of people keeps growing, and I love it when I have a chance to get to know you! Every so often, I try to also introduce myself to those of you who are new around here (plus include some fun facts for those of you who have been around for a while too!). 
My official bio says that I'm a writer/thinker/speaker about faith, family, disability, and culture. And that I live with my husband and our three kids in western Connecticut. That's all true. But I also thought you might enjoy knowing that:
First Language
My first language is southern. When I went to Hope Heals Camp in Alabama a few weeks ago, I found myself very comfortable with letting my vowels extend longer than they do up north and reintroducing ya'll to my vocabulary. I grew up in a small town in North Carolina until I was 10. It all came back.
A Skill I Never Learned 
I never learned how to pee in the woods, and I regret it. When I was dropping Marilee off at camp, I encouraged her to learn this skill. I'm 44. It's too late for me. And I'm curious—for those of you who are female and have this ability, did it take lots of messy practice?!?
A Skill I'm Okay At
I can sing and kind of play guitar. One of the memories that surprises me most about myself is asking two friends to teach me how to play the guitar my senior year of college. (I've never been very good at not being very good at things, which makes learning something from scratch a challenge.) But I did ask, and they did teach me, and I became okay at it. I'm still okay at it. And I really like it. BUT I only play a few times a year. So one of my aspirations is to play a few times a week. Not to get better at it. Just for fun. Imagine that. 
Your Turn
Your turn—what's your first language? What do you wish you had learned when you were younger? What are you glad you learned when you were younger? What are you just okay at that you love doing?
---
Learn more with Amy Julia:
If you haven't already, you can subscribe to receive regular updates and news. You can also follow me on Facebook, Instagram, Twitter, Pinterest, YouTube, and Goodreads, and you can subscribe to my Love Is Stronger Than Fear podcast on your favorite podcast platforms.